IEI Products are Windows 11 Ready to Help You Move to the Next Evolution of IoT
IEI products are Windows 11 ready to help you move to the next evolution of IoT
Microsoft announced the release of the new operating system, Windows 11, in October. IEI has tested Windows 11 on our products over the past few months, and we can help you on the transition to Windows 11.
Windows 11 brings many improvements, and the most notable one is a full user interface redesign, coming as a major upgrade from Windows 10. To unleash the benefits of the software, IEI offers two kinds of product portfolio for different customer requirements, Windows 11 Professional and Windows 11 IoT Enterprise.
Windows 11 Professional comes with many updated features, including Android app integration, better collaboration and gaming experience.
Windows 11 IoT Enterprise brings support to USB 4.0 and Wi-Fi 6E for IoT devices. With Wi-Fi 6E, better wireless coverage and performance with added security can be achieved. Windows 11 IoT Enterprise is ideal for embedded or IoT scenarios, such as medical devices, point-of-sale systems, digital signage systems, retail, ATMs, and industrial control systems.



New Features in Windows 11 IoT Enterprise
| | Windows 11 | Windows 10 |
| --- | --- | --- |
| | Windows 11 IoT Enterprise | Windows 10 IoT Enterprise, Version 21H2 |
| Servicing | Annual Release | SAC and LTSC |
| Kiosk Mode Multi App Assigned Access | Coming Soon | V |
| Unified Write Filter (UWF) Updates | V | V |
| Browser Support | Microsoft Edge included in box and follows Modern Lifecycle Policy | Microsoft Edge included in box and follows Modern Lifecycle Policy |
| Soft Real Time | V | V |
| WPA3 H2E Support | V | V |
| Wi-Fi 6E | V | Not Available |
| USB 4.0 | V | Not Available |
TPM for Windows 11 Security
Trusted Platform Module (TPM) version 2.0 is one of the system requirements of Windows 11.
TPM can be leveraged to encrypt your storage drive. This protects your data, including your identity and operating system files, where traditional anti-malware solutions are vulnerable. Encryption also protects your data in the case of physical theft.
To comply with Windows 11, IEI provides two ways to support Windows 11, one is hardware-based TPM, TPM-IN02, and the other one is Intel firmware TPM, Intel® PTT.
IEI has released the updated BIOS version enabling the Intel® PTT function for a diverse range of IEI products, including the product series based on Intel® Coffee Lake, Intel® Whiskey Lake and the later platforms.
Windows 11 hardware requirements:
| | |
| --- | --- |
| Processor | 1 GHz or faster with 2 or more cores |
| RAM | 4 GB |
| Storage | 64 GB |
| TPM | TPM 2.0 / UEFI Secured Boot |
| Graphics Card | Compatible with DirectX 122 or later with WDDM 2.0 driver |
| Display | High definition (720p) display that is greater than 9", 8 bits per color channel |
Users can enable Windows 11 support on IEI products by following the instruction below
1. Update BIOS and ME firmware to the latest version
Ensure the product you have is Windows 11 ready by referring to the compatibility list below. Then, go to IEI Download Center to download the latest BIOS version of the product. Once the BIOS and the ME firmware are updated to the latest version, the product can support Windows 11 and does not require a manual change in the UEFI BIOS.
How to update BIOS and ME firmware:
1. Prepare an FAT32 USB flash drive.

2. Set the Flash Descriptor Security Override Jumper to enable ME firmware update. The jumper setting and location can be found in the user manual of the product.

3. Save the downloaded, extracted BIOS files in the root directory of a bootable USB flash drive, and insert it into the system.

4. Select the "UEFI Boot" option and set it to "Enabled"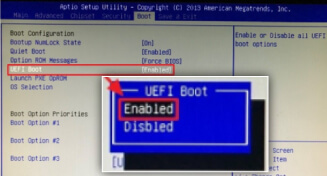 5.  Reboot the system from the UEFI USB drive. In the shell mode, type fs0: and press Enter. Then, type go me and press Enter. The system will start updating BIOS and ME firmware

6. When the update is complete, unplug the power cord to shut down the system.

7. Set the Flash Descriptor Security Override Jumper to default (disable ME update).

8.  Set ME override close to avoid unexpected problem: Use the same USB drive to boot into shell mode. Type cd MEclose to change the directory, and type MEclose.nsh. Type Y when prompt with the following message.

9. The system will reboot automatically after MECLOSE, then you have to repeat Step 8 twice until you see "MEManuf Operation Passed" message in green as shown below.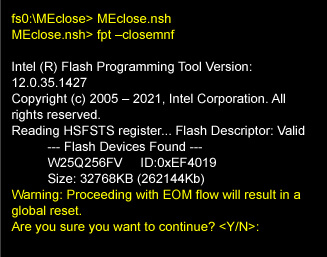 2. Manual Activation
If you are using IEI's TPM-IN02 TPM module on the product, you need to update the BIOS to the latest version, and manually activate the "dTPM" function in BIOS by following the steps below.
1. Press "Delete" when IEI logo appears to enter the BIOS menu.

2. Go to Advanced/PCH-FW Configuration menu.

3. Enter the drop-down menu of the "TPM Device Selection" option, and select "dTPM".

4. Press F4 to save the change, and reboot the system.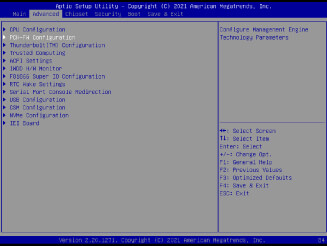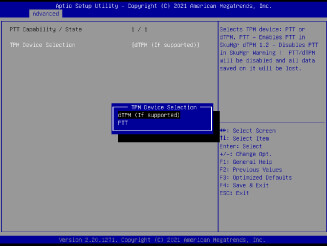 IEI Windows 11 Compatibility List
for Launched Products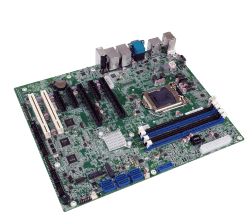 Platform
CPU/Chipset
Products
Intel® Coffee Lake-S
Intel® Q370
IMBA-Q370
Intel® Coffee Lake-S
Intel® Q370
PCIE-Q370
Intel® Coffee Lake-S
Intel® C246
IMBA-C2460
Intel® Coffee Lake-S
Intel® C246
SPCIE-C246
Intel® Coffee Lake-S
Intel® H310
KINO-DH310
Intel® Coffee Lake-S
Intel® H310
IMBA-H310
Intel® Whiskey Lake
Intel® Core™ i7-8665UE
Intel® Core™ i5-8365UE
Intel® Core™ i3-8145UE
Intel® Celeron® processor 4305UE
Intel® Celeron® processor 4205U
WAFER-ULT5
Intel® Whiskey Lake
Intel® Core™ i7-8665UE
Intel® Core™ i5-8365UE
Intel® Core™ i3-8145UE
Intel® Celeron® processor 4305UE
NANO-ULT5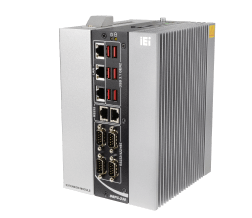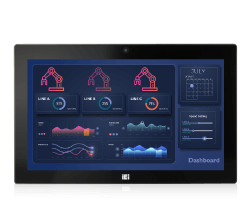 Platform
CPU/Chipset
Products
Intel® Whiskey Lake
Intel® Core™ i7-8665UE
Intel® Core™ i5-8365UE
POCi-W22C-ULT5
Intel® Whiskey Lake
Intel® Core™ i7-8665UE
Intel® Core™ i5-8365UE
POCi-W24C-ULT5
Intel® Whiskey Lake
Intel® Core™ i5-8365UE
AFL3-W15C-ULT5
Intel® Whiskey Lake
Intel® Core™ i5-8365UE
AFL3-W19C-ULT5
Intel® Whiskey Lake
Intel® Core™ i5-8365UE
AFL3-W22C-ULT5