IEI Released New Network Appliance with AMD Platform - PUZZLE-A001
AMD is one of the top X86-based platform provider that offers high-performance, high-core-count processors with Secure Encrypted Virtualization and Secure Memory Encryption. The PUZZLE-A001 and the PUZZLE-A002 are 1U rack network terminals powered by AMD EPYC 3000 and R-series processor to deliver outstanding computing performance.
Empowered by AMD Platform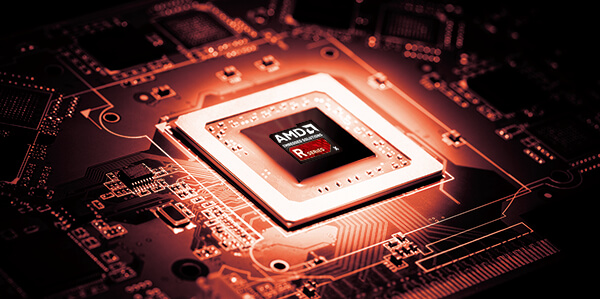 AMD EPYC™ Embedded 3000 Processors
This series leverages AMD's advanced "Zen" architecture deliver up to a 52% improvement in instructions per clock (IPC) compared to legacy architectures. It designed with an onboard AMD Secure Processor off loading encryption, decryption operations, and executing for Crypto Co-processing that encrypts data before it feeds to the I/O, complemented with Hardware Validated Boot capabilities to ensure systems are booted from trusted software.
AMD Embedded R-Series SoC Processors
For compute-intensive workloads and complex algorithm processing, the AMD Embedded R-Series SOC enables system designers to leverage the benefits of 1.0-compliant Heterogeneous System Architecture (HSA) technology to boost parallel processing performance to new heights.
| | |
| --- | --- |
| SLB9660 TT1.2 | SLB9665TT2.0 |
Support Trusted Platform Module (TPM)
TPM (Trusted Platform Module) offers a broad portfolio of standardized security controllers to protect the integrity and authenticity of systems. With a secured key store and support for a variety of encryption algorithms, TPM security chips provide robust protection for critical data and processes through their rich functionality.
The PUZZLE-A001 and PUZLLE-A002 feature two PCIe (Gen3 x4) slots, allowing for installing full height, 200mm length Standard PCIe card, such us single/dual-port 10GbE NICs to accelerate applications that demand higher bandwidth, for example virtualization, media workflows, and backup/ restoration tasks for an ever-growing amount of data.
The expansion card also provides extra functions and computing power for the network appliance, Edge computing and AI inference, computing systems.
P/N
QNAP
QM2-2P-384
QM2-2P-344
IEI
GPOE-4P-R10
GPOE-2P-R10
GP GPU
GT1030
Description
Dual M.2 PCIe SSD expansion card
2-port/4-port PoE card
Inferencing accelerator card
GPU card
Form Factor Interface
Low-Profile
PCIe 3.0 x8
Low-Profile
PCIe x1
Low-Profile
PCIe Gen3 x16
Low-Profile
PCIe Gen3 x4
IEI smarter NICs - PulM Network Module slots support 8 lanes of PCIe Gen3 signal which is form CPU and PCH. The PCIe from CPU could be configured into two PCIe x4
*Only Support PUZZLE-A001

PUZZLE-A001
| | |
| --- | --- |
| ✔ | AMD EPYC™ Embedded 3000 series processor High- Performance CPU System on Chip |
| ✔ | Support 8 x GbE RJ-45 via BCM 5720, 4 x 10 GbE SFP+ and IEI Networking Module |
| ✔ | 2 x 288-pin DIMM, 2 x DDR4 2666 MHz, UDIMM Up to 64GB / RDIMM Up to 128GB |
| ✔ | 1 x RJ-45 Console, 2 x USB 3.1 Gen 1 (5Gb/s), LCM |
| ✔ | 2 x 2.5" SATA drive bay, 1 x M.2 B-Key (SATA, USB 3.1 Gen 1 (5Gb/s)), 1 x PCIe mini card (PCIe, USB 2.0) |
| ✔ | Support two PCIe x4 slots |
| ✔ | Redundant PSUs |
PUZZLE-A002
✔

AMD R-Series RX-421ND quad-core 2.1 GHz processor

✔

2 x DDR4 2400MHz Non-ECC UDIMM, up to 32 GB

✔

Support 6 x GbE RJ45 via BROADCOM BCM 5720

✔

1 x RJ45 Console, 2 x USB 3.1 Gen 1 (5Gb/s), 2 x USB 2.0, LCM

✔

1 x PCIe x8, 2 x 2.5" SATA drive bay, 1 x PCIe mini, 1 x SD slot

✔

Support two PCIe x4

 
Taiwan

---


IEI Integration Corp.

Tel:+886-2-8691-6798
+886-2-2690-2098
Fax:+886-2-6616-0028
Email: 

sales@ieiworld.com
| | |
| --- | --- |
| Copyright ©2019 IEI Integration Corp. All Rights Reserved. Design and specifications are subject to change without prior notice. | |