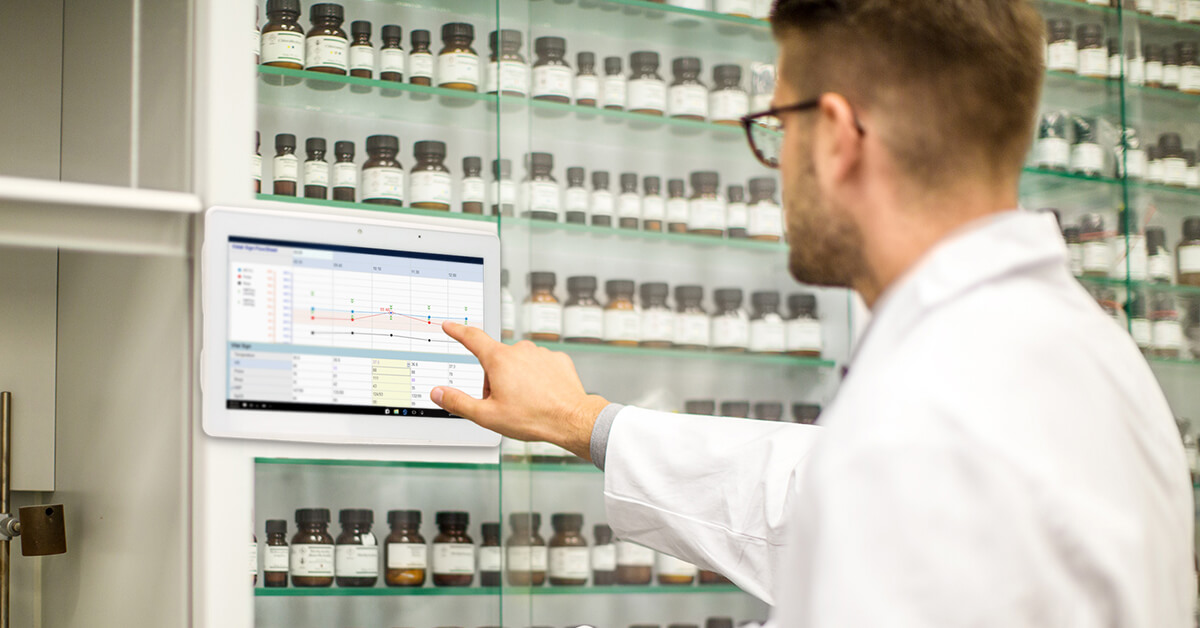 Medical panel PC ensures fast and accurate dispensing of medication
The plethora of medical computers may seem to have more similarities than differences, but those small differences make a significant impact on daily operations. Our client was looking for a computer for their pharmacists to use by the medicine cabinets at the dispensary. In this Taiwan hospital, the sheer volume of the dispensed medicine can result in oversights and human error as staff battle to keep up with increasing demand. The switch to electronic monitoring has allowed for quicker and more accurate dispensing as the system performs automatic checks and does away with handwritten scripts.
A computer with a touchscreen, support for multiple monitors, and tight hardware and software integration was their requirement. The client chose the BIS-W19C-ULT4, a model originally designed as a bedside infotainment system, and this case study outlines the specific challenges they were having and how this product was suited to their intended application.
Download the file
Request Form
請填寫以下欄位,完成之後我們將寄送完整應用案例檔案至您的信箱。
* 為必填欄位
via Social Login
Login with your social account and the requested file will be emailed to you automatically.
*By signing in to this service you accept IEI's Terms of Use and Privacy Policy and agree to be a member of IEI Memberzone.