Nursing Station Electronic Whiteboard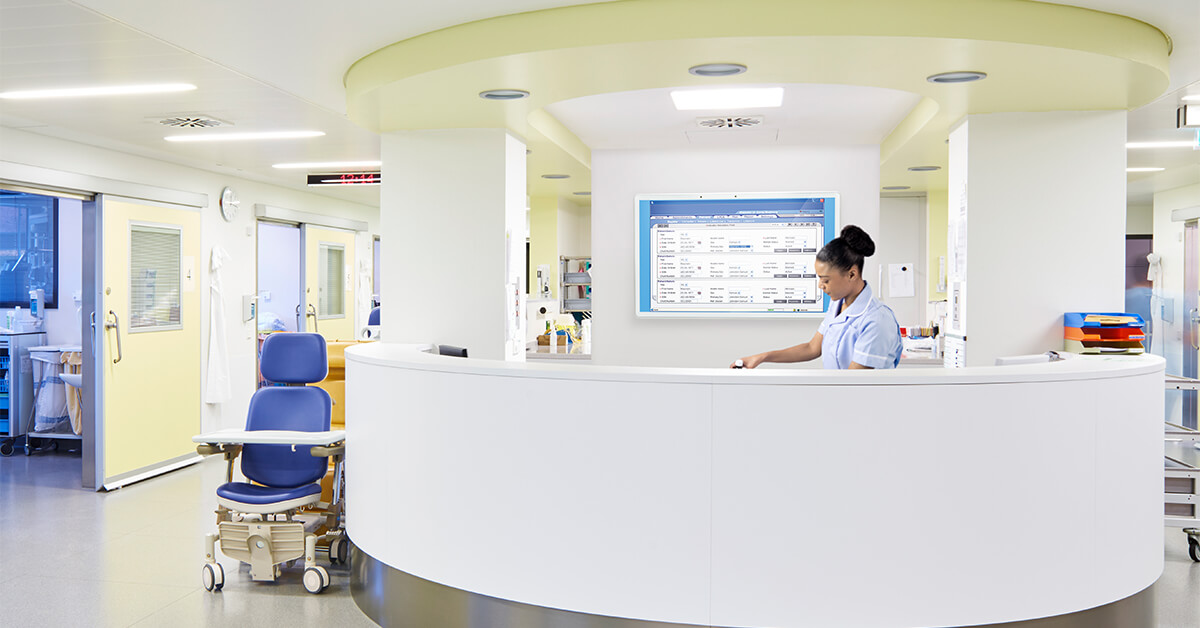 Modernizing the whiteboard for clearer, up-to-date information delivery
The whiteboard is the go-to method for communicating organizational information to those at work. The traditional whiteboard has been in use for decades, but the increased quantity and complexity of the information that needs to be displayed has put a strain on this wellestablished method. With an ever-increasing focus on patient care, whilst simultaneously increasing the number of patients in care, there is now a shift to improving processes to decrease the overall load on staff.
Making the leap to digital is a huge shift that must gently add digital efficiency without disrupting current operational capacity. The electronic whiteboard has become the go-to device for streamlining medical facility processes, leveraging modern data management techniques to free up more time for the nurses and allow them to spend less time on administrative work and more time focused on their patients. This case study takes an in-depth look at the challenges faced during this transition and how electronic whiteboards seamlessly augmented current systems.
Download the file
Request Form
請填寫以下欄位,完成之後我們將寄送完整應用案例檔案至您的信箱。
* 為必填欄位
via Social Login
Login with your social account and the requested file will be emailed to you automatically.
*By signing in to this service you accept IEI's Terms of Use and Privacy Policy and agree to be a member of IEI Memberzone.