네트워크 장비

>

Network Appliance
...
PUZZLE-7030A
1U Rackmount Network Appliance with Intel® Xeon® D Processor series (Code Name: Ice Lake-D LCC)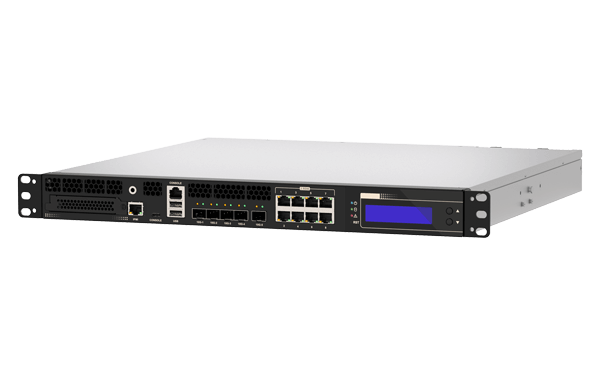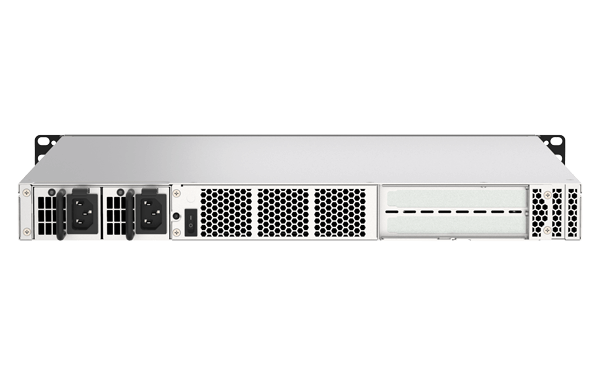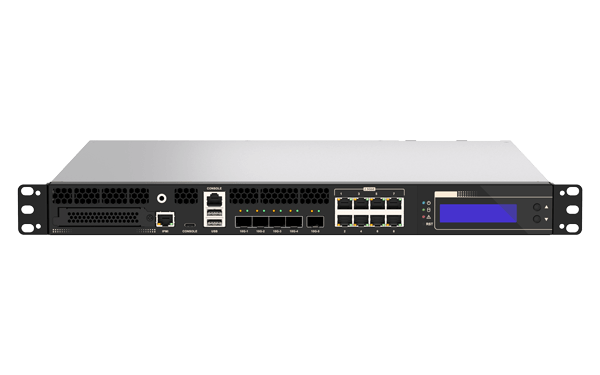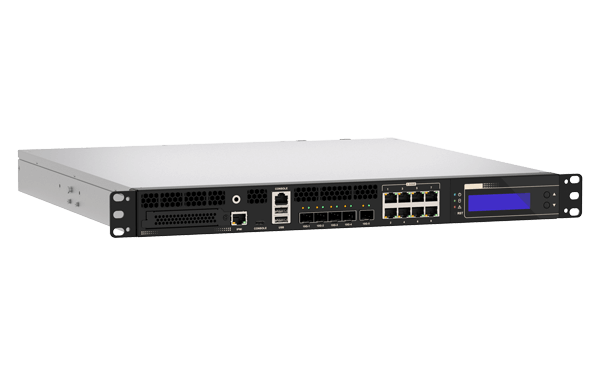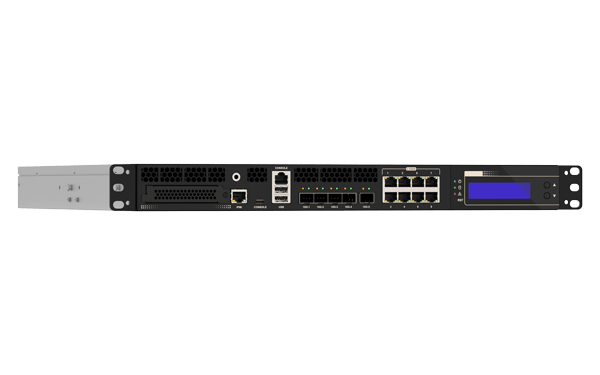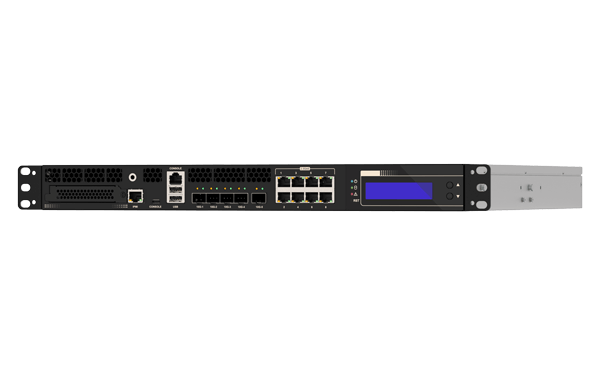 » Intel® Xeon® D Processor series (Code Name: Ice Lake-D LCC)
» 4 x DDR4 2400M/2933Hz ECC UDIMM/RDIMM, up to 256G
» 8 x 2.5 Gbps RJ-45 LAN ports & 5 x 10 Gbps SFP+ ports
» 1 x FH PCIe Gen4 x8 or 2 x FH PCIe Gen4 x4 and 1 x OCP 3.0 slot
» 1 x RJ-45 Console, 2 x USB 3.0, LCM
» 2 x 2.5" SATA slot, 2 x M.2 M key 2280 (SATA/PCIe Gen3 x2) , 1 x M.2 B key for IPMI module (support IEI iRIS2 IPMI module)
» 320W Redundant Power Supply
Empowering Network for Modern Digital Age
In the modern interconnected business landscape, where organizations heavily rely on data-driven operations, investing in network optimization strategies enables businesses to construct a future-proof network infrastructure to achieve exceptional performance, enhanced reliability and improved productivity. Importantly, this proactive approach also presents a cost-effective alternative, optimizing resource allocation and generating financial efficiencies.
IEI's PUZZLE-7030A, a 1U rackmount network appliance, meticulously designed to meet the evolving demands of modern networks, combines advanced connectivity options and powerful performance, empowering organizations' network to flourish in today's dynamic and challenging data-intensive environments of the digital age.

Maximizing Network Efficiency - PUZZLE-7030A

Solid Computational Power
Server-grade Intel® Xeon® D processing capability

Resilient Redundancy
Redundant power source

High-Speed Connectivity
Multiple 2.5GbE & 10GbE LAN ports

Versatile Scaling Options
Expandability through PCIe & OCP 3.0
Unleashing Immense Computing Power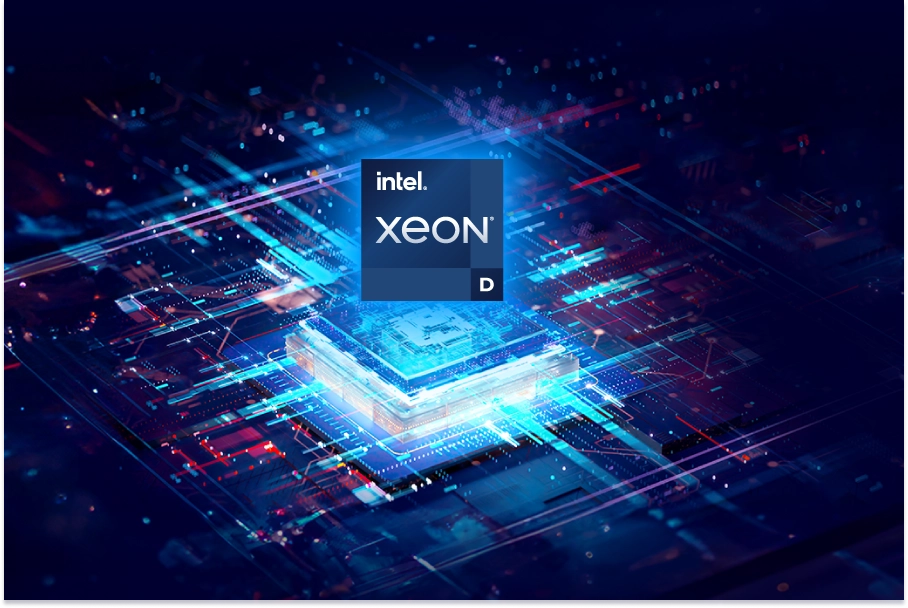 The Intel® Xeon® D-1736NT Processor (Code Name: Ice Lake-D LCC) lies at the very heart of PUZZLE-7030A, delivering server-grade processing prowess and efficiency. Intel® Xeon® D CPUs boast up to 10 cores and multiple threads to handle demanding workloads, ensuring seamless multitasking, high-speed processing and energy efficiency. These advanced processors are designed for provisioning dense computing capabilities while striking an optimal balance between high computational throughputs and low thermal design power.
Virtualization Support
Increased Network Throughput
AI Acceleration
With the support of hardware-assisted technologies, namely Intel® Virtualization Technology (Intel® VT) and Intel® Virtualization Technology for Directed I/O (Intel® VT-d), the PUZZLE-7030A offers remarkable enhancements in overall network performance and resource utilization. By enabling virtualization capabilities and providing direct I/O access to network interface cards (NICs) or other I/O devices for virtual machines, our network appliance can establish direct communication with physical NICs. This direct communication reduces latency and achieves near-native performance for I/O intensive workloads.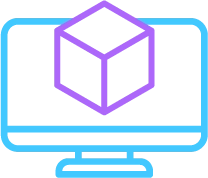 Intel® Crypto Acceleration allows for faster and more efficient cryptographic operations, while Intel® QuickAssist Technology provides hardware acceleration for compression and decompression algorithms for improved data transfer efficiency. This combination delivers increased network throughput and lower latency for network-intensive workloads.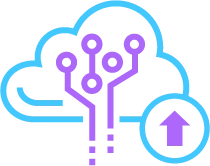 Intel® AVX-512 and Intel® Deep Learning Boost offer enhanced performance, efficiency and scalability. Intel® AVX-512 enables faster and more efficient execution of complex computations, improving tasks such as data processing and encryption. Intel® Deep Learning accelerates deep learning inference workloads, leading to faster AI processing. The PUZZLE-7030A benefits from optimized data processing and advanced AI inference capabilities, making it ideal for development of sophisticated AI algorithms.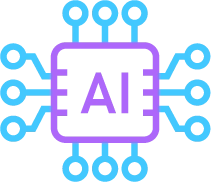 Unmatched Connectivity Options
Our PUZZLE-7030A showcases an impressive array of connectivity options, featuring eight 2.5GbE LAN ports, which facilitate local network connectivity, and five 10GbE SFP+ ports for fiber-optic high-speed connectivity. These versatile ports enable seamless integration into complex network architectures and ensure sufficient bandwidth for handling heavy network traffic. In core network infrastructures, where optimal communication between numerous devices is vital, the abundance of ports and high-speed connections offered by the PUZZLE-7030A is highly advantageous.
Adaptable Expansion Needs
To accommodate expansion and customization, the network appliance provides flexible expansion slots, which includes one full-height PCIe Gen4 x8 slot or two full-height PCIe Gen4 x4 slots, offering generous space for integrating additional NICs and accelerator cards.
Additionally, the OCP 3.0 SFF slot provides further flexibility to accommodate compatible expansion modules. The OCP 3.0 follows open hardware standards, promoting interoperability and compatibility among different components, which allows easy swapping and upgrading of network cards for flexibility in customizing the network infrastructure.
Reliability and Redundancy
To ensure uninterrupted operations, the PUZZLE-7030A comes with a 320W redundant supply, offering a dependable power source. Redundant power supply minimizes the risk of downtime and enhances system reliability, safeguarding against power irregularities, outage, and guaranteeing continuous availability of critical applications in core network.

Remote Access and Control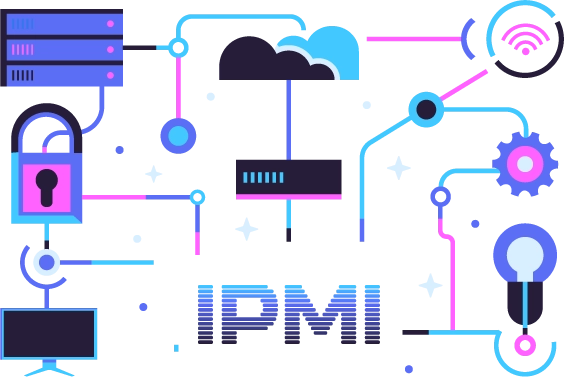 An M.2 B key slot is also available for our in-house iRIS2 IPMI (Intelligent Platform Management Interface) module, providing out-of-band remote management capabilities. This advanced module enables administrators to remotely monitor, control, and maintain server systems even when the server is powered off or experiencing critical issues.
Usage Scenarios
Virtualization Capabilities
AI Computing
Virtual machines have become integral components of modern network infrastructures, allowing for the consolidation of multiple virtualized network functions. This consolidation reduces hardware requirements, optimizes resource utilization and offers scalability without the need for significant hardware changes as network demands grow. Overall speaking, VM functionality is important in core network infrastructure due to its ability to improve resource allocation, flexibility, and cost efficiency. By leveraging VM, core network can achieve performance, agility and reliability while optimizing operational costs.
The server-grade high computing power, native virtualization support, abundant network connectivity and redundancy of PUZZLE-7030A facilitate the deployment and management of multiple virtual representations on it, such as server, disaster recovery, application isolation and network functions, providing a more comprehensive and integrated solution for businesses. The PUZZLE-7030A boasts the ability to handle complex networking tasks in virtualization environments, enabling efficient resource use, simplified management and quick replicas creation. This enables rapid deployment, upgrades of VMs and troubleshooting purposes in various business and industrial environments.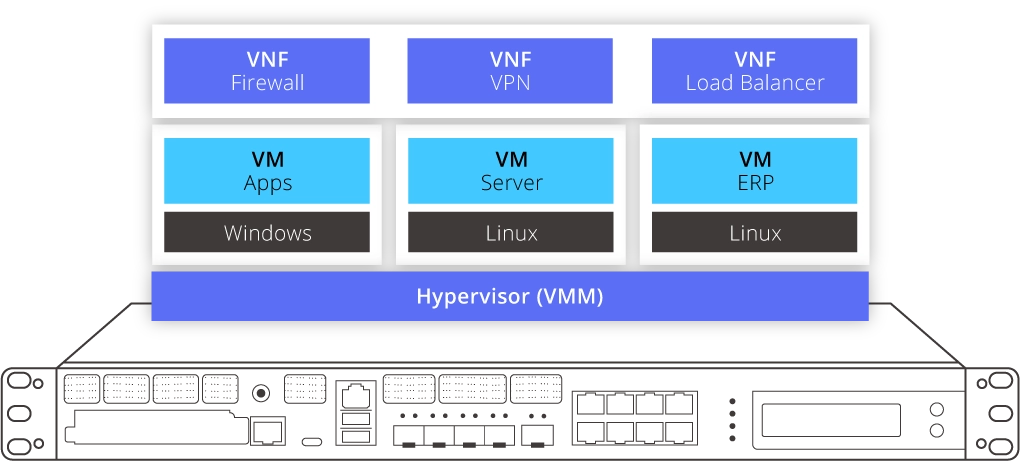 Powerful computational capabilities and hardware acceleration support are essential for training complex AI models and executing real-time inference tasks like natural language processing and image recognition. Additionally, AI applications often deal with large-scale data processing, such as training deep neural networks on massive datasets. The presence of multiple high-speed LAN ports can provide increased network bandwidth and reduce latency, allowing for faster data transfer between servers or storage systems. These features collectively optimize AI workload performance and data handling capabilities.
The PUZZLE-7030A offers a wide selection of crucial AI capabilities, ranging from data processing, model training, inference, to model deployment thanks to its powerful processors, high-speed network connectivity options and expansion capabilities. This high-performance network appliance empowers businesses to unleash the full potential of AI by accelerating processing time, enabling complex computations and delivering more accurate AI-driven insights and solutions.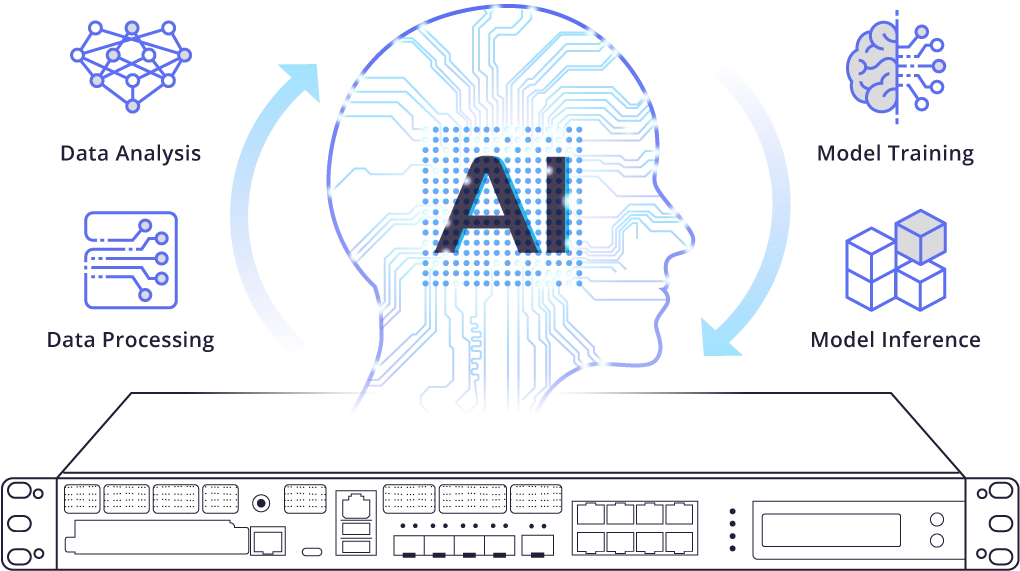 The Bluetooth 5.2 includes Isochronous Channel (ISOC) feature which lays the foundation for the implementation of next generation of Bluetooth Audio – Low Energy Audio. In addition, LE Power Control (LEPC) offered by Bluetooth 5.2 allows the transmitter to adjust its transmission power by itself or can be requested to change its transmission power by a peer device.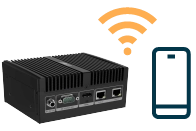 One-click device pairing
& easier file sharing

Up to 20% less audio
power consumption vs.
standard Bluetooth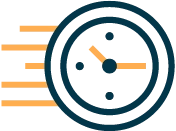 2x faster speeds' vs.
Bluetooth" 4.2
Connect multiple devices
at a time
Hardware Architecture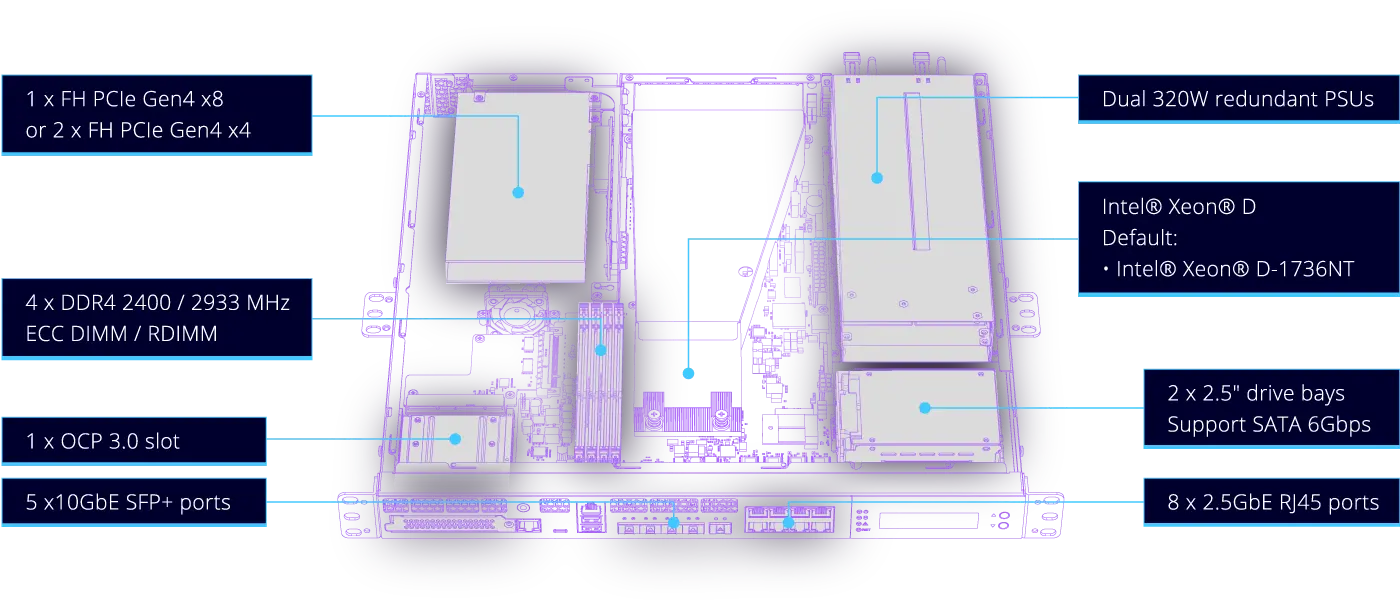 Industrial I/O Connectivity


Form Factor
Form Factor
1U
System
CPU
Intel® Xeon® D Processor series (Code Name: Ice Lake-D LCC)
Chipset
Integrated in CPU
Memory
DDR4 2400M/2933Hz ECC UDIMM/RDIMM
Memory Max.
Up to 256G
Cooling method / System Fan
3x Cooling Fans with Smart Fan
1 x System Fan
Physical Characteristics
Rack Height
1U
Dimensions (LxWxH) (mm)
436.2 x 454.3 x 44.2
Storage
Storage
2 x 2.5" SSD/HDD Bay : support SATA 3.0 (6 Gbps)
I/O Interface
Ethernet
5 x SFP+ : 10 GbE
8 x LAN : 2.5 GbE RJ45 (Intel®KTI225V)
I/O Interface
1 x Console port(s) : RJ45
2 x USB 3.0
Expansion
PCIe x8 : 1 x FH PCIe Gen4 x 8 or 2 x FH PCIe Gen4 x 4
3 x M.2(NGFF) :
2 x M key 2280 (SATA/PCIe Gen3 x2)
1 x B key for IPMI module (support IEI iRIS2 IPMI module)
Power
Power Supply
320W Redundant Power Supply
Environment
Operating Temperature
0°C ~ 40°C (32°F ~ 104°F)
Storage Temperature
-10°C ~ 50°C
Humidity
5% ~ 90% non-condensing
Certifications
Safety & EMC
By customer request
OS Support
OS Support
Ubuntu, Linux based OS
| | |
| --- | --- |
| PUZZLE-7030A-R20 | 1U Rackmount Network Appliance with Intel Ice Lake-D LCC processor |
Package Content

2 x Power cord

2 x Rack mounting ears

6 x Screw for 2.5-inch drives
---