네트워크 장비

>

Network Appliance
...
PUZZLE-5030
1U Rackmount Network Appliance with Intel® Xeon® E Processor (Codename: Rocket Lake) and the Intel® C256 chipset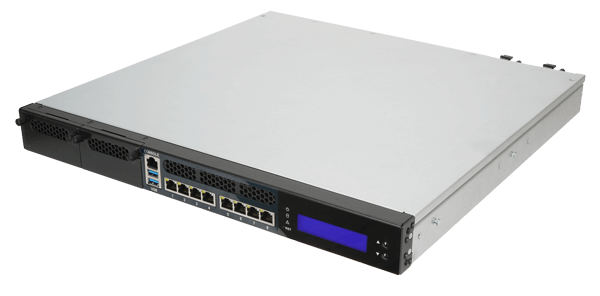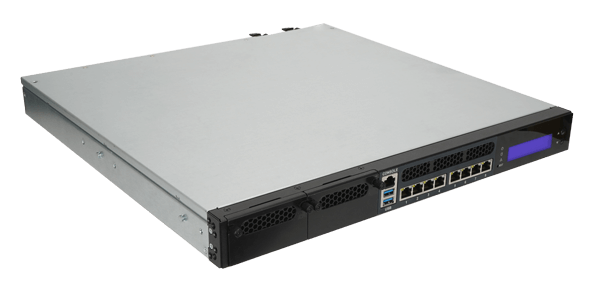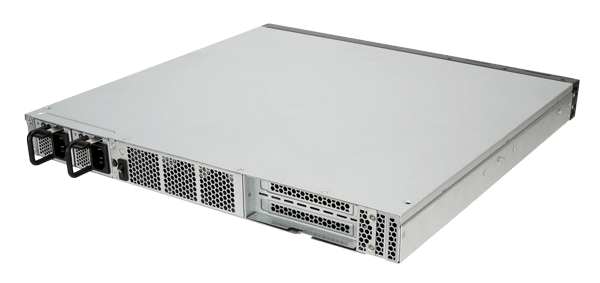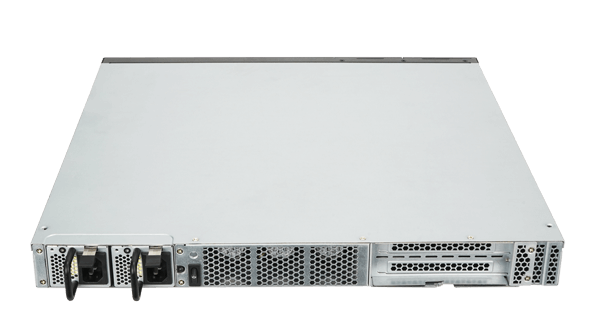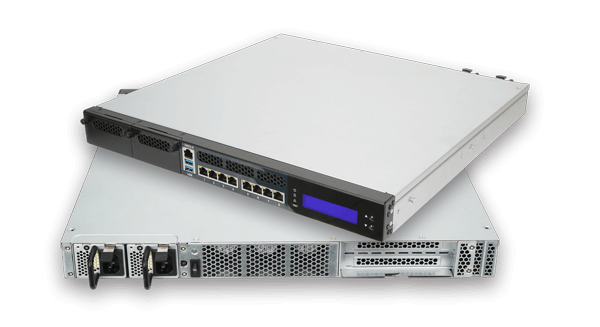 » Intel® Xeon® E Processor (Codename: Rocket Lake) and the Intel® C256 chipset
» 4 x DDR4 3200MHz ECC/non-ECC UDIMM, up to 128G
» 8 x 2.5 Gbps RJ-45 LAN ports & 2 pairs LAN bypass
» 2 x Standard PCIe slot (1 x PCIe Gen4 x4, 1 x PCIe Gen4 x8)
» 2 x PulM network module (Site A: 1* PCIe x8 or 2* PCIe x4, Site B: 2* PCIe x4 or 4* PCIe x2)
» 1 x RJ-45 Console, 2 x USB 3.0
» 2 x 2.5" SATA HDD/SSD bay support SATA 3.0 (6 Gbps)
» 1 x M.2 M key 2260/2280 support PCIe Gen3 x4 or SATA 3.0 (6 Gb/s)
» 1 x mini PCIe with SIM card slot (PCIe Gen3 x1)
» 300W AC Redundant PSU
Re-imagine Enterprise Network with SD-WAN and Network Edge
Numerous challenges and rapid changes in enterprise networking have been forcing businesses to acclimate by building a more robust network in order to adapt the cloud-centric business environment. As business needs flexibility, consistency of operations, and agility to enable instant insights, the deployment of SD-WAN and implementation of edge cloud computing are crucial assets for enterprise-grade network nowadays. The adoption of SD-WAN is becoming increasingly popular for cloud-first enterprises since it can vastly simplify the management and operation of corporate network across locations. On the other hand, for businesses and industries that need to run data-intensive workloads, implementing edge servers to process data where users need them is a more effective approach for accelerating decision makings. PUZZLE-5030 – Agile uCPE device with robust reliability and performance
The PUZZLE-5030 is a 1U rackmount network appliance that combines powerful Intel® Xeon® E Processor (Codename: Rocket Lake) with LAN-bypass function, a fault-tolerance feature for reliable data transmission, as well as redundant power supply to ensure the overall system stability. It's not only tailor-made for SD-WAN deployments, running enterprise applications and services on cloud-enabled network, but also a great choice as purpose-built edge server.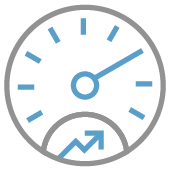 Trusted Performance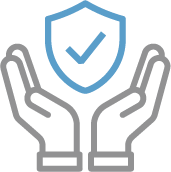 Enhanced Reliability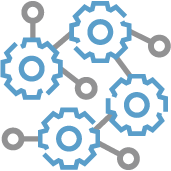 Business-driven Agility
Affordable and performance-enhanced hardware option for cloud-based applications
The PUZZLE-5030 is powered by Intel® Xeon®E processor, which is an excellent hardware option for critical server solutions and cloud services by virtue of its business-ready reliability. Intel® Xeon® E processors also provide an advanced security technology, Intel® SGX, offering memory encryption that isolates important sensitive data in memory, in order to protect against active threats on the cloud. Moreover, its built-in hardware virtualization, Intel® Virtualization Technology (Intel® VT), reduces virtualization performance overheads and provides faster performance by consolidating multiple environments into a single server or workstation.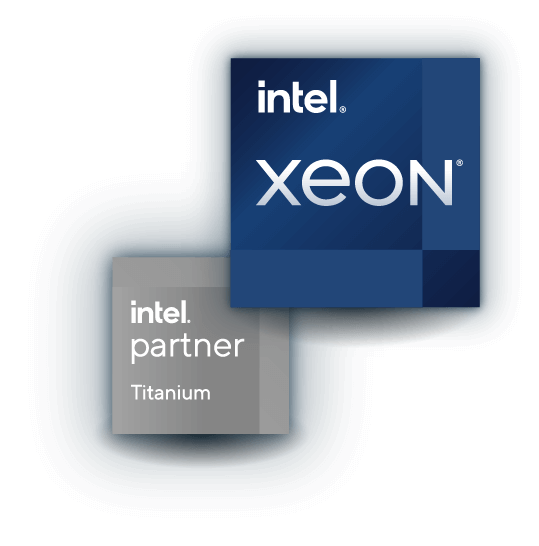 Superior reliability in data-intensive business environments
As enterprise applications and server solutions require 24/7 year-round resilience and constant operation, reliability plays a key role in business-driven network. The PUZZLE-5030 comes with two pairs LAN bypass that ensures fail-safe and uninterrupted network connection.

Bypass function enabled allows two LAN ports to be linked together to shunt network traffic, hence important traffic flow where contains critical business data can continue without interruption when one of these LAN ports fails due to power outage or system failure.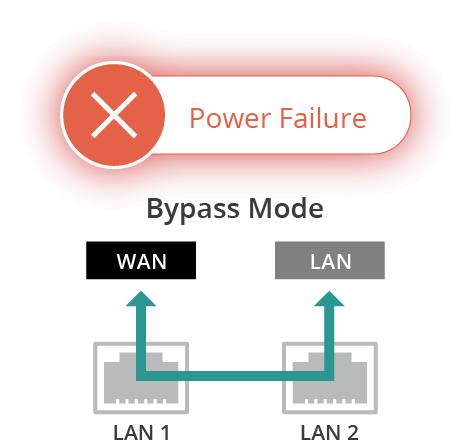 The redundant power supply is also built-in to prevent unexpected system downtime caused by power outage, which allows one power supply to compensate by providing full power when the other one goes down.

Great scalability with selectable PulM Network Card solutions
The PUZZLE-5030 is equipped with eight 2.5GbE LAN ports, what is more, two PulM network cards can be added up, providing larger bandwidth of up to 40 GbE, additional storage expansion and WiFi connectivity. Its vast scalable capabilities enable faster data transmission, and optimize network bandwidth and performance.
Scalable Functions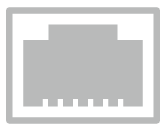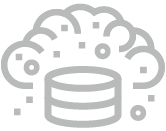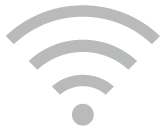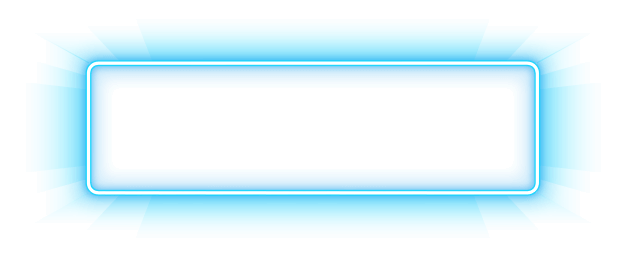 Bandwidth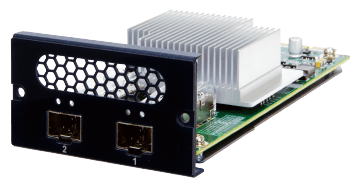 PulM-25G2SF-MLX
Storage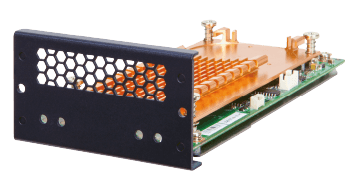 PulM-M2-2S
Connectivity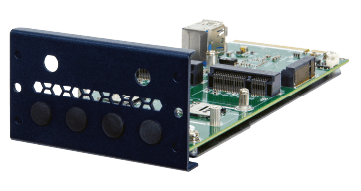 PulM-2P1M
Multipurpose white box to streamline enterprise network from core to edge
Delivering trusted performance for applications that need to process intensive digital workloads, the PUZZLE-5030 can be leveraged in large range of enterprise-grade network functions.
Purpose-Built
Edge Server
SD-WAN features centralized control over multiple network endpoints including branch offices, servers, home offices, remote workers, retail locations, IoT devices, and more, which can enable quick setup and configuration, create flexibility and cost control.
Given its capabilities of performing both network and security functions, as well as running multiple VNFs (virtual network functions) into a single platform, the PUZZLE-5030 is an ideal uCPE device to deploy business-driven SD-WAN, offering high-bandwidth connectivity across different locations, great agility and little effort to establish new branches for organizations.
Businesses that embrace edge cloud strategy with edge network deployments place data near end devices to generate real-time insights, which also represents less cost of bandwidth for mass data transmission, better customer experience and improved productivity.
The PUZZLE-5030 can act as an edge server, being an intermediary between localized systems and centralized data centers, as a consequence, crucial enterprise data can be collected, processed and managed at the edge.
Hardware I/O

1

2 x IEI Networking Module Slot

2

Console Port

3

8 x 2.5 GbE LAN

4

Power Status
HDD Status
Alert LED

5

LCM with Two
Control Buttons

6

2 x USB 3.0

7

2 pairs LAN bypass

8

Reset Button

1

Power Inlet

2

Knockout for Antenna Connector

3

PCle Expansion Slot

4

Power Switch
Form Factor
Form Factor
1U
System
CPU
Intel® Xeon® E Processor (Codename: Rocket Lake)
Chipset
Intel® C256
Memory
DDR4 3200MHz ECC/Non-ECC UDIMM
Memory Max.
Up to 128G
Cooling method / System Fan
3 x Cooling Fans with Smart Fan
1 x System Fan
Physical Characteristics
Rack Height
1U
Dimensions (LxWxH) (mm)
430 x 426 x 44.2
Net Weight
10 kg
Storage
Storage
2 x 2.5" SSD/HDD Bay : support SATA 3.0 (6 Gbps)
I/O Interface
Display Output
1 x HDMI™ : 2.0a (Internal connector)
Ethernet
8 x LAN : 2.5 GbE RJ45 (Intel® I225V-AT); two pairs bypass; Port 1 support WOL
I/O Interface
1 x Console port(s) : RJ45
4 x USB 3.0 : 2 x USB 3.0 on the front panel + 2 x USB 2.0 by pin header
Expansion
1 x PCIe x8 : Standard PCIe Gen 4 x8 (FHHL)
1 x PCIe x4 : Standard PCIe Gen 4 x4 (FHHL)
1 x PCIe mini Card Slot : with SIM card slot (PCIe Gen3 x1)
1 x M.2(NGFF) : M key 2260/2280 support PCIe Gen4 x2 or SATA 6Gb/s
Power
Power Supply
300W AC Redundant PSU
Environment
Operating Temperature
0°C ~ 40°C (32°F ~ 104°F)
Storage Temperature
-10°C ~ 50°C
Humidity
5% ~ 90% non-condensing
Certifications
Safety & EMC
RoHS, CE/FCC
OS Support
OS Support
Linux (CentOS, Ubuntu, etc.)
| | |
| --- | --- |
| PUZZLE-5030-XE2/R-R10 | 1U Rackmount Network Appliance support Intel® Gen8 Xeon® E-2378, 4 DDR4 slots, 8 x 2.5GbE , 2 PulM slots , 2 PCIe expansion, Redundant Power, RoHS |
| PUZZLE-5030-XE/R-R10 | 1U Rackmount Network Appliance support Intel® Gen8 Xeon® E-2378G, 4 DDR4 slots, 8 x 2.5GbE , 2 PulM slots , 2 PCIe expansion, Redundant Power, RoHS |
| PUZZLE-5030-R10 | 1U Rackmount Network Appliance (without CPU and Heatsink) support Intel® Xeon® E Processor (Codename: Rocket Lake), Intel® C256 chipset, LGA1200, 4 DDR4 slots, 8 x 2.5GbE, 2 PulM slots, 2 PCIe expansion, Redundant Power, RoHS |
Package Content

2 x Power cord

2 x Rack mounting ears

6 x Screw for rack mounting ears

USB to console cable:Option

RS232 to console cable : Option

Slide rail : Option

HDMI™ cable : Option

Heatsink: Option
---