IEI Intelligent System Management Module
The IEI Intelligent System Management Module (iSMM) is a system health supervision application which utilizes sensor chips on IEI motherboards to track CPU and system temperatures, fan speed, watchdog timer, digital I/O status and system event.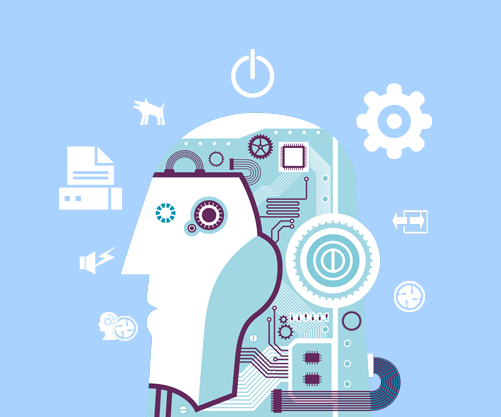 • Both local and remote management
• External and on-chip voltages data feedback
• CPU and system temperature data feedback
• Cooling fan speed data feedback
• Cooling fan speed controlled by PWM/On-Off/Automatic Mode
• Warning sound provided by the buzzer
• WDT test
• Programmable digital I/O
• Save and load system health configurations
• Remote power on/off control
Available Operation System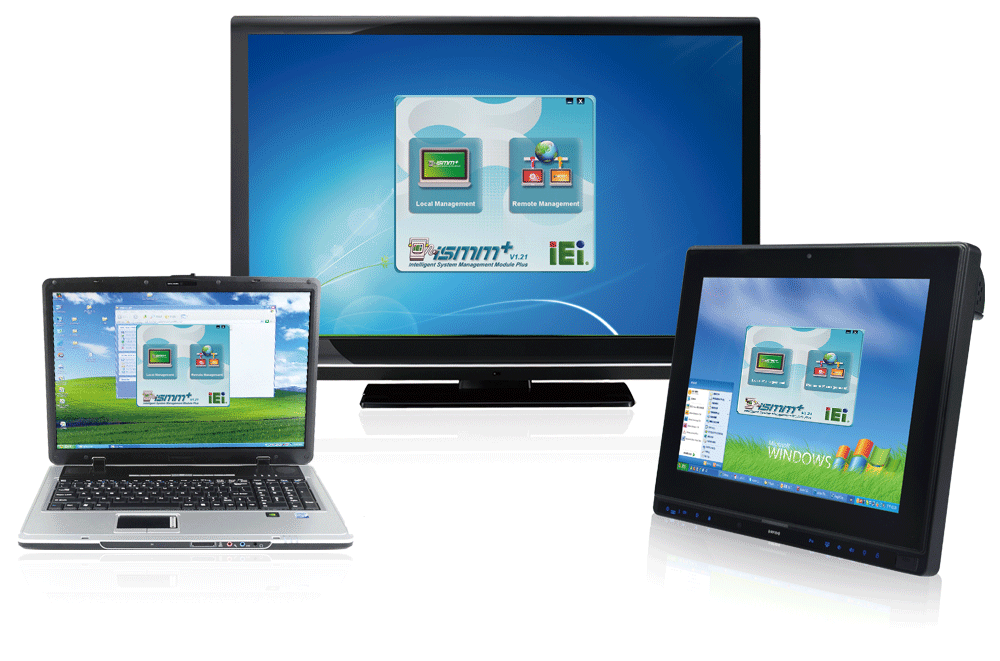 • Windows® XP
• Windows® Vista
• Windows® 7
• Windows® 8
• Windows® 10
Note: Please disable the UAC function or enable Administrator account while using iSMM+ remote management under Windows® Vista, Windows® 7, Windows® 8 and Windows® 10
Remote Control and Management
Local/Remote Management
1. Temperature monitoring and alert limit value setting
2. Fan speed control
3. Watchdog timer setting
4. DIO setting
5. Smart fan control
6. Event page
7. iSMM+ setup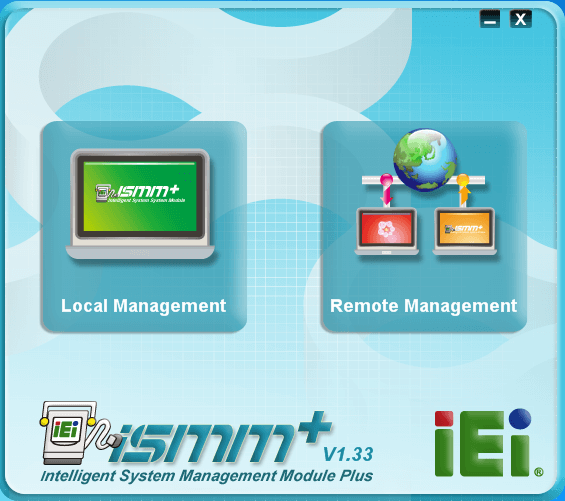 Temp. Sensors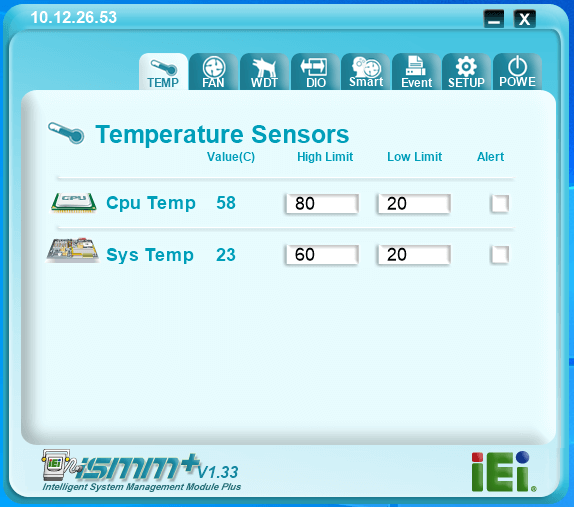 CPU + System temperature monitoring and alert limit setting
Fan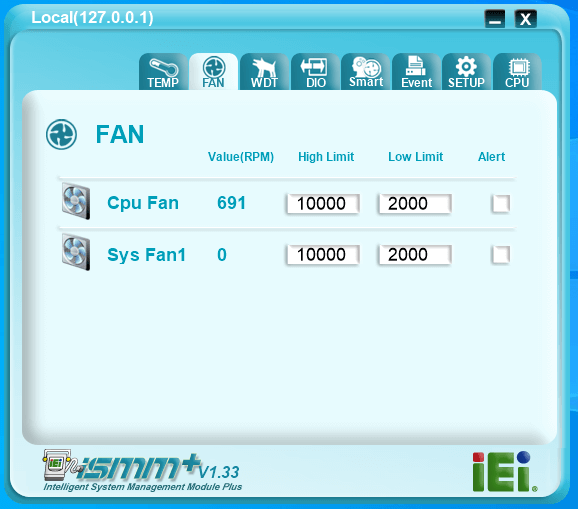 Dynamic fan speed monitoring, control and alert limit setting
Watchdog Timer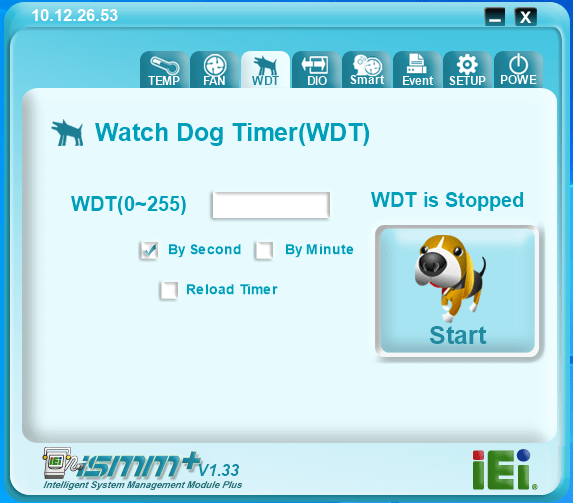 Trouble free watchdog timer testing
DIO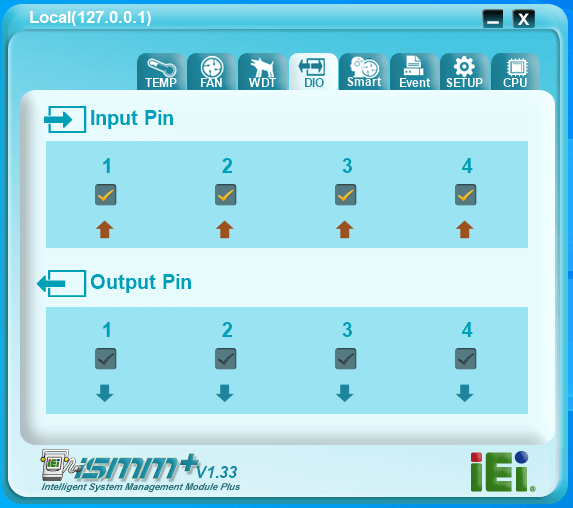 Easy digital I/O configuration
Smart Fan Control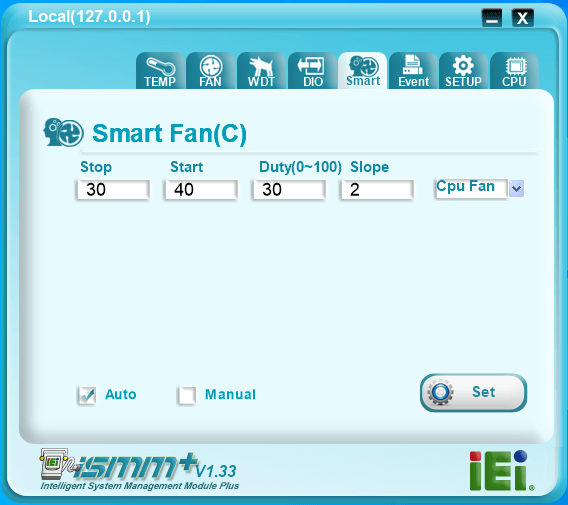 Advanced fan setting for both CPU and system smart fan
Beep/Save/Load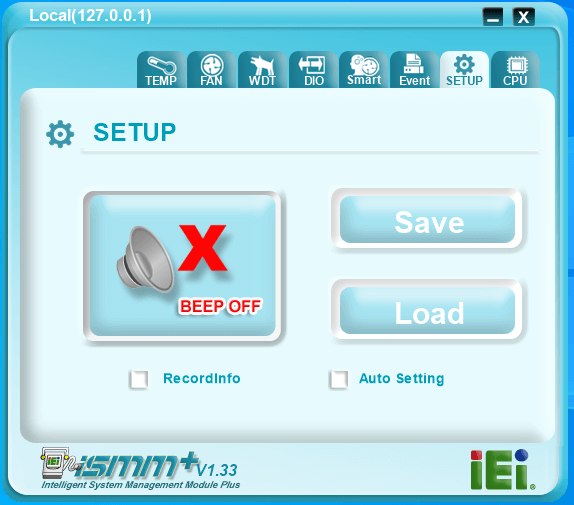 Flexible user profile retrieval and beep function setting
Event List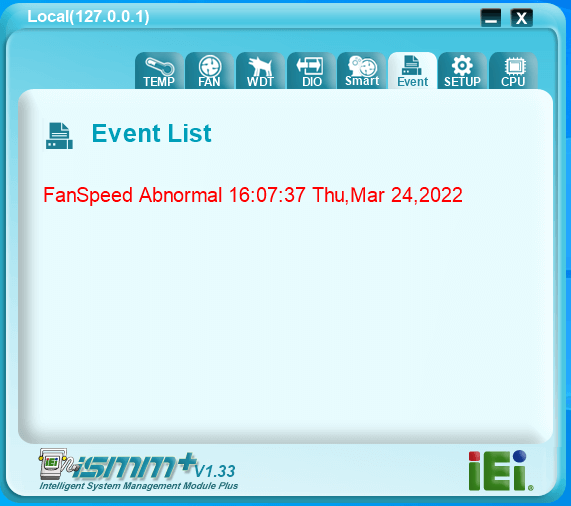 Clear list for abnormal events with event name, event status and 1st generation time
Remote Power On/Off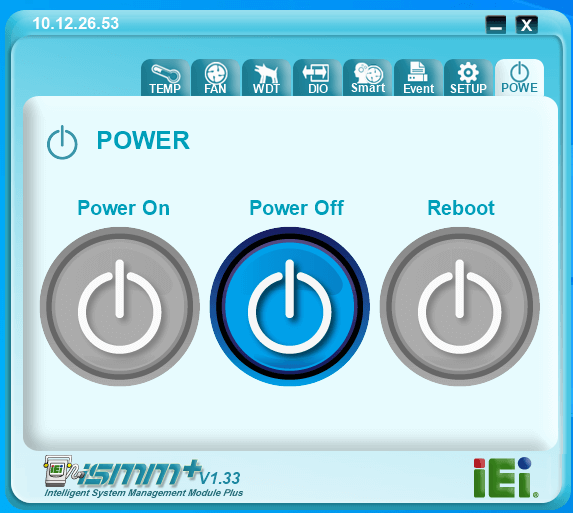 Remotely turn off iSMM+ supported system and turn on system which supports remote wake-up

Temp.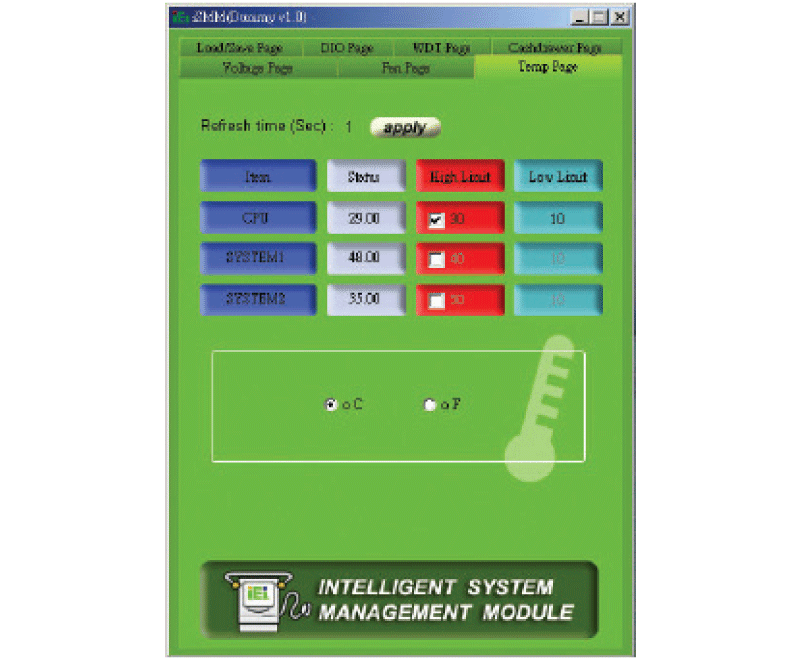 CPU + System temperature monitoring
Fan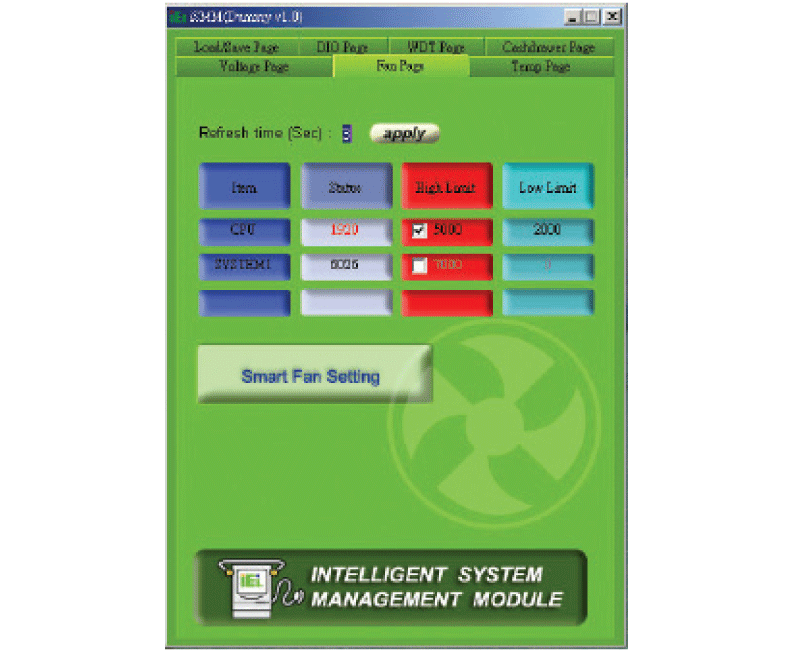 Dynamic fan speed control
Voltage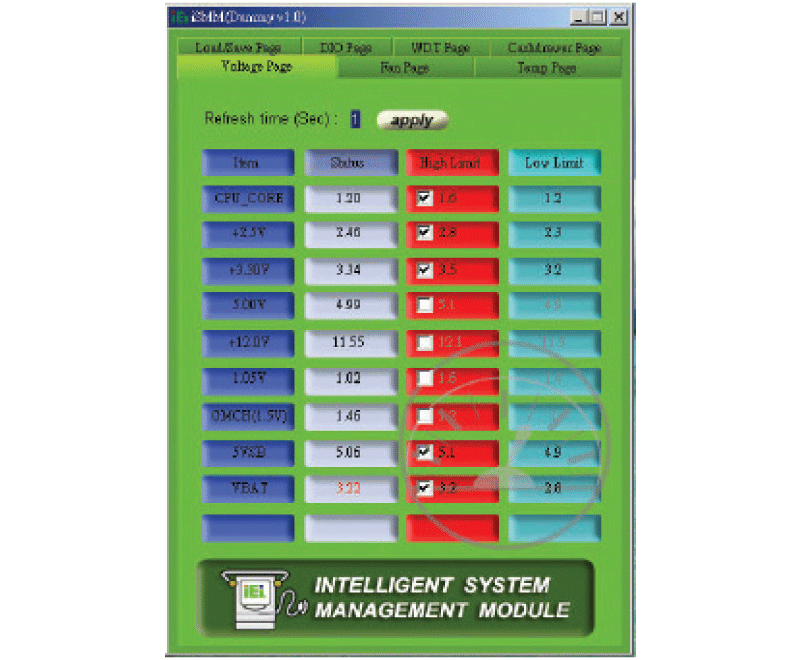 Real-time voltage alarm
DIO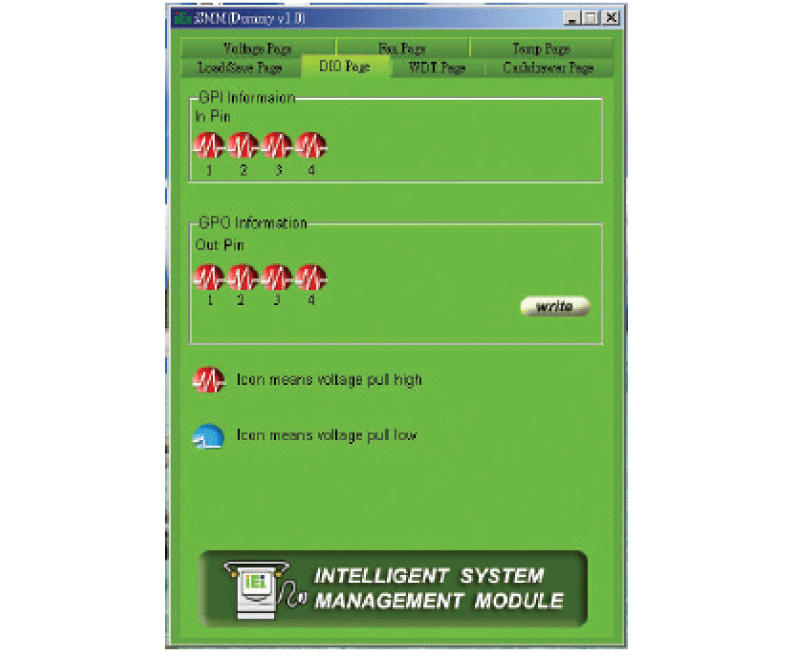 Easy digital I/O configuration
WDT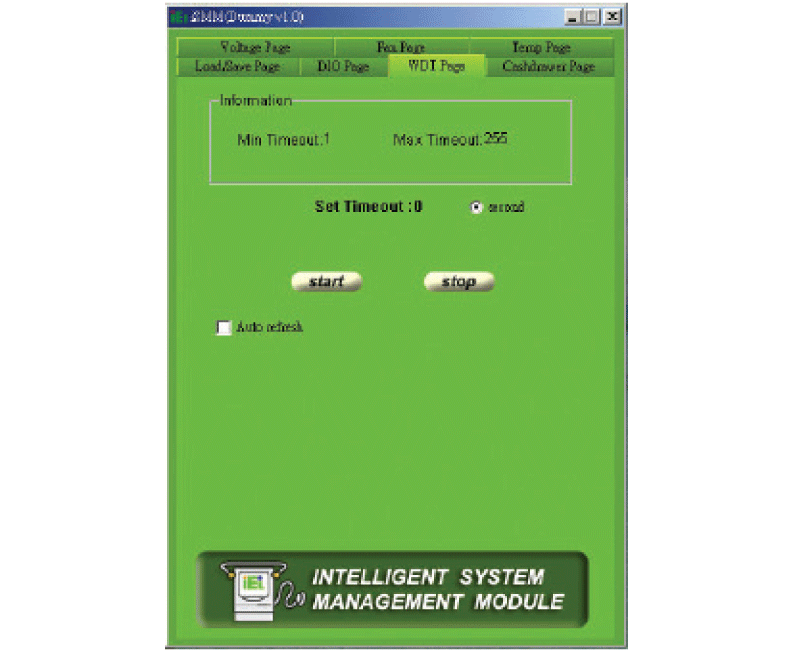 Trouble free watchdog timer testing
Save/Load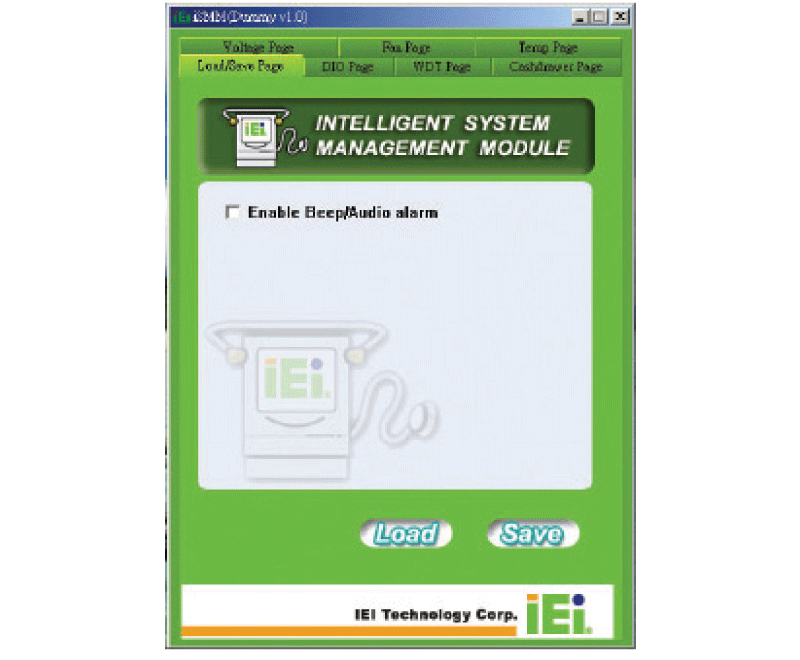 Flexible user profile retrieval
iSMM & iSMM+ Support List