IPMI Remote Management in IEI Solution
The iRIS solution is an easy way to help you save time on controlling your devices via Intranet and Internet to complete your IoT solution.
Let's start from IPMI first before we talk about iRIS. IPMI is a standardized computer system interface used by system administrators for outof band management of computer systems and monitor and control of their operation. It is a way to manage a computer that may be powered off or otherwise unresponsive by using a network connection to the hardware rather than to an operating system or login shell. iRIS is a modularized IPMI product, which is designed and manufactured by IEI company. iRIS is compliant with IPMI 2.0, and supports out-of –band remote management to allow administrators to manage a system remotely in the absence of an operating system or of the system management software. Thus, IPMI functions can work in any kind of scenarios such as:
1. Before an OS has booted
2. When the system is powered off
3. After OS or system failure or BSOD
4. Cross platform and OS independent
Using a worldwide standardized IPMI 2.0 interface and protocol allows IEI's iRIS technology to assist administrators to remotely monitor and manage all IEI iRIS supported devices by group or individual via Internet communication.
Comparing with traditional troubleshooting, iRIS remote troubleshooting has following advantages.
1. Time saving
When equipment failed, administrators are usually not able to discover the problem immediately in the traditional way. By using iRIS solution, people can respond instantaneously without wasting time. It can reduce the cost for repairing equipment.
2. Reduce labor and travel costs
According to system failure statistics, over 80% of system failures occur under software crash instead of hardware malfunction. iRIS remote diagnosis and troubleshooting can help administrators to reduce Mean Time to Repair (MTTR), decrease total management costs, solve more than 80% of issues via Internet intranet, and remotely reboot to avoid costly site visits.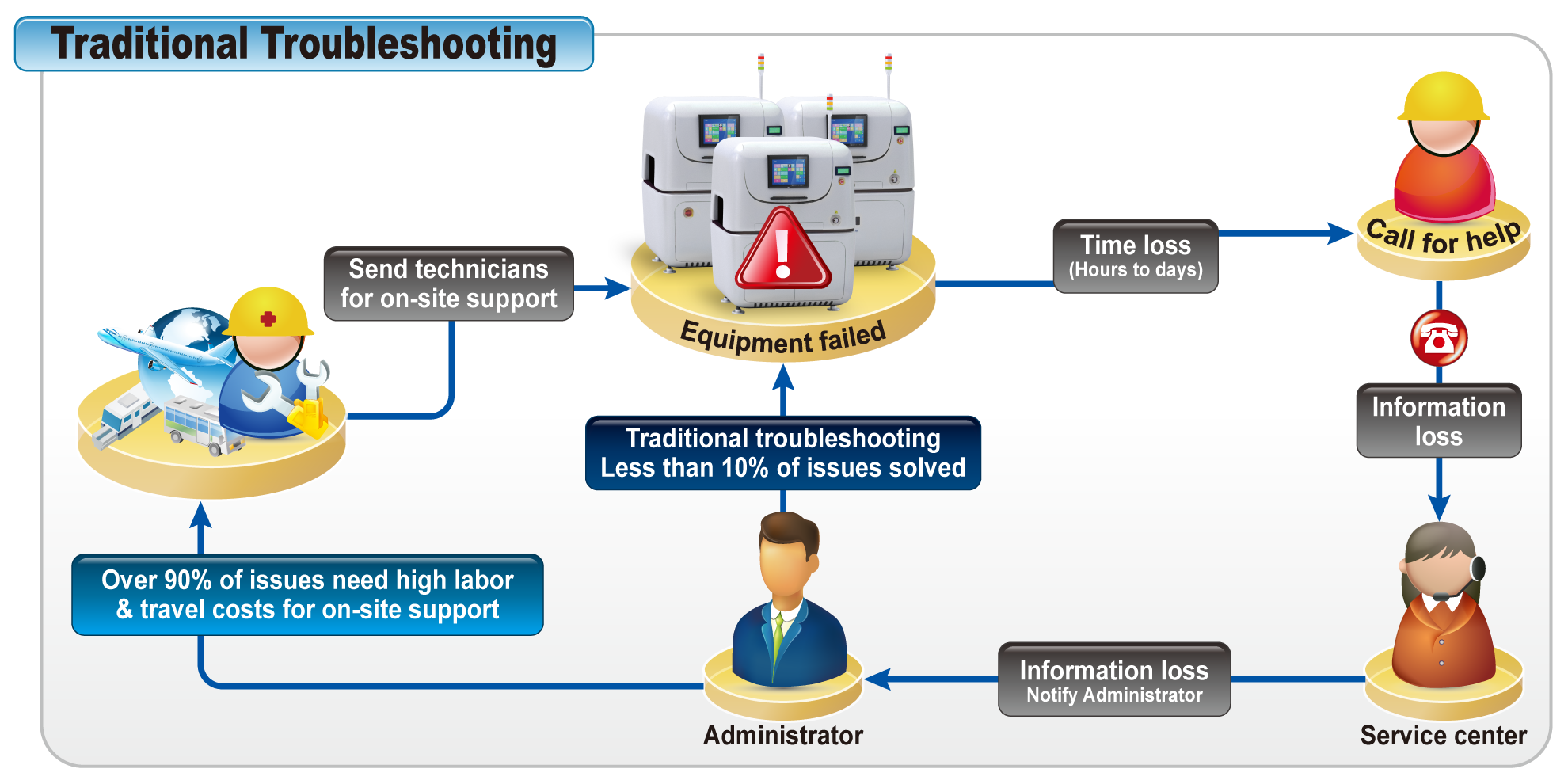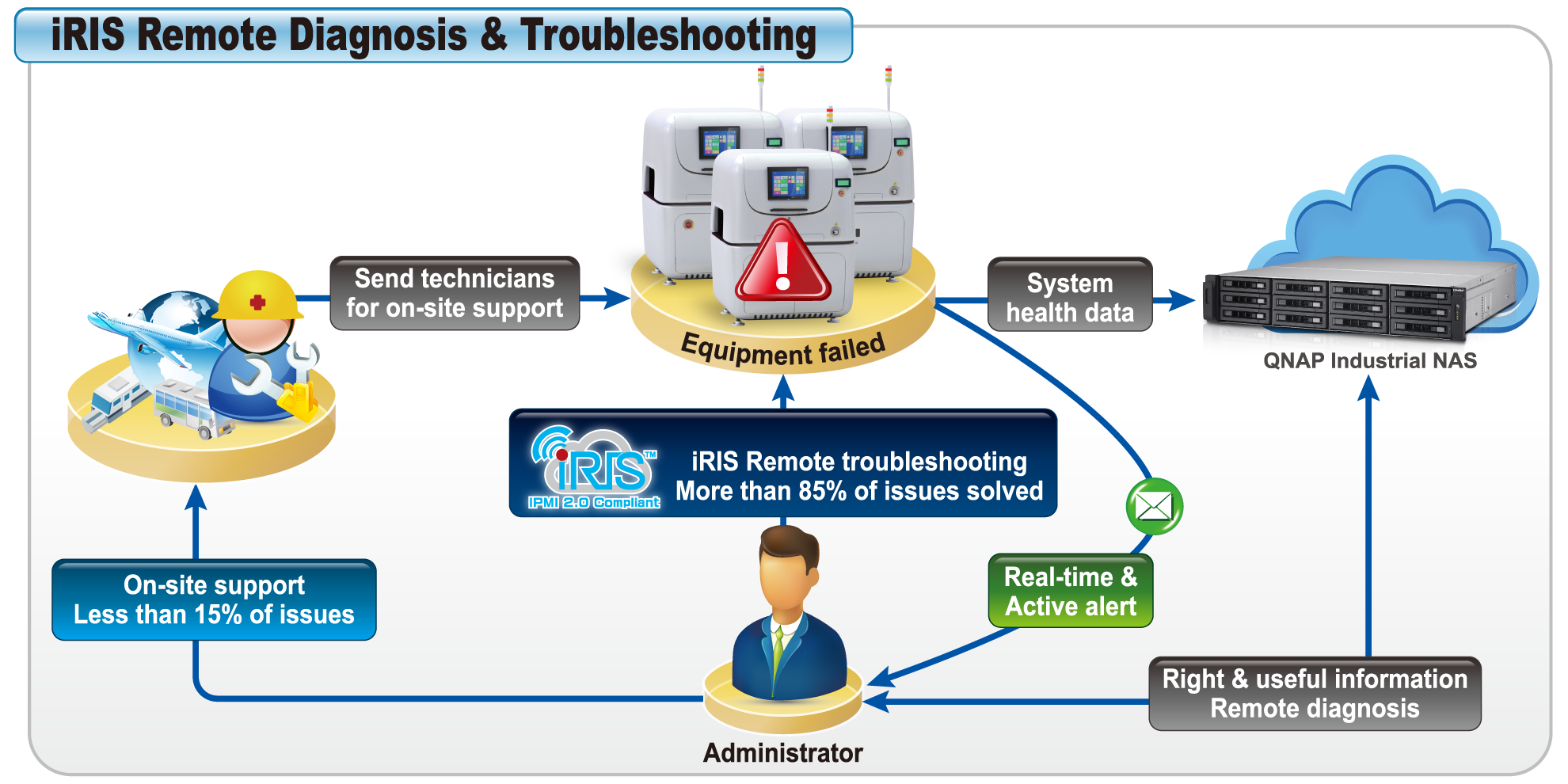 Specifications
• IPMI 2.0 Based Management
» BMC stack with a full IPMI 2.0 implementation
» Customizable sensor management
• OS Platform Independent
• Hardware Health Monitor
» System/CPU temperature
» Fan speeds
» Voltage
» Chassis intrusion
» Power supply failed
» FRU (Field Replaceable Unit)
• Event Log
» BIOS event
» Hardware health monitor event
» Sensor readings
• Notifications
» Email alerts
» SNMP traps
• LDAP Support
» Direct LDAP support from the device
» Open LDAP (Generic LDAP) supported
• Media Redirection
» Simultaneous floppy, Hard disk or USB and CD or DVD redirection
» Efficient USB 2.0 based CD/DVD redirection with a typical speed of 20XCD
» Support for USB key
» Completely secured (Authenticated or Encrypted) remote KVM or virtual media
Easy to Install
iRIS-2400 slot (90°)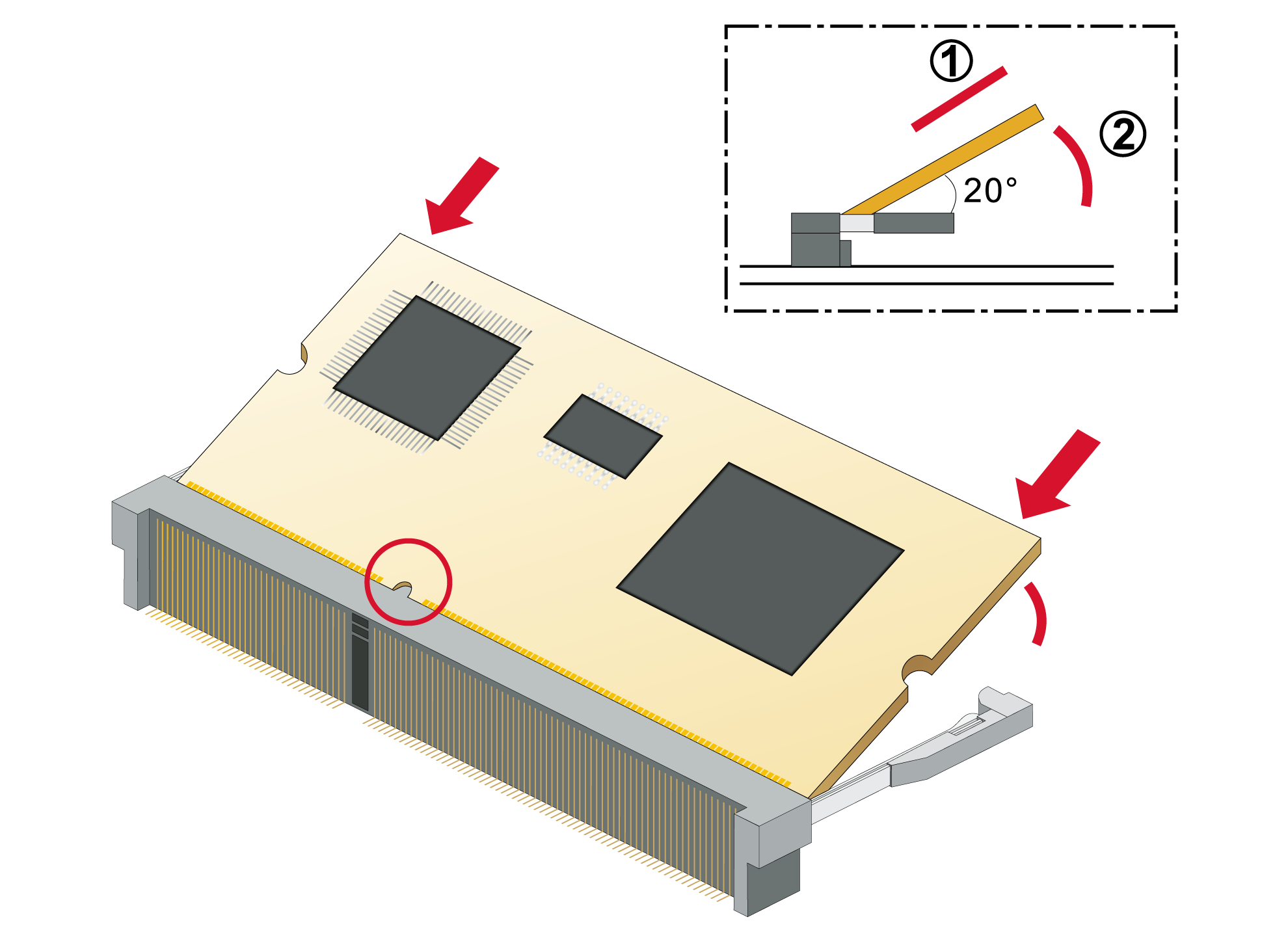 iRIS-2400 slot (180°)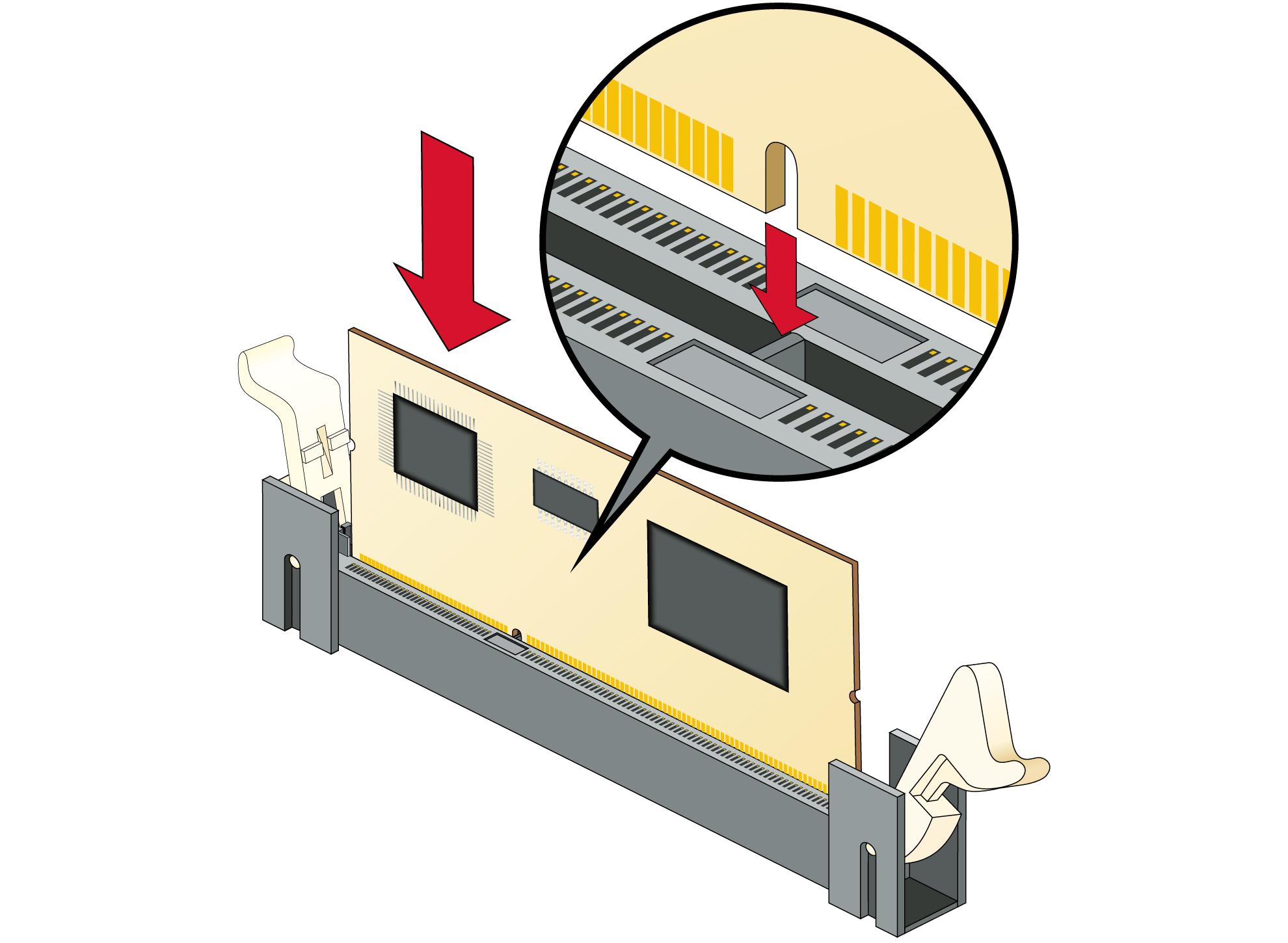 iRIS-1010 slot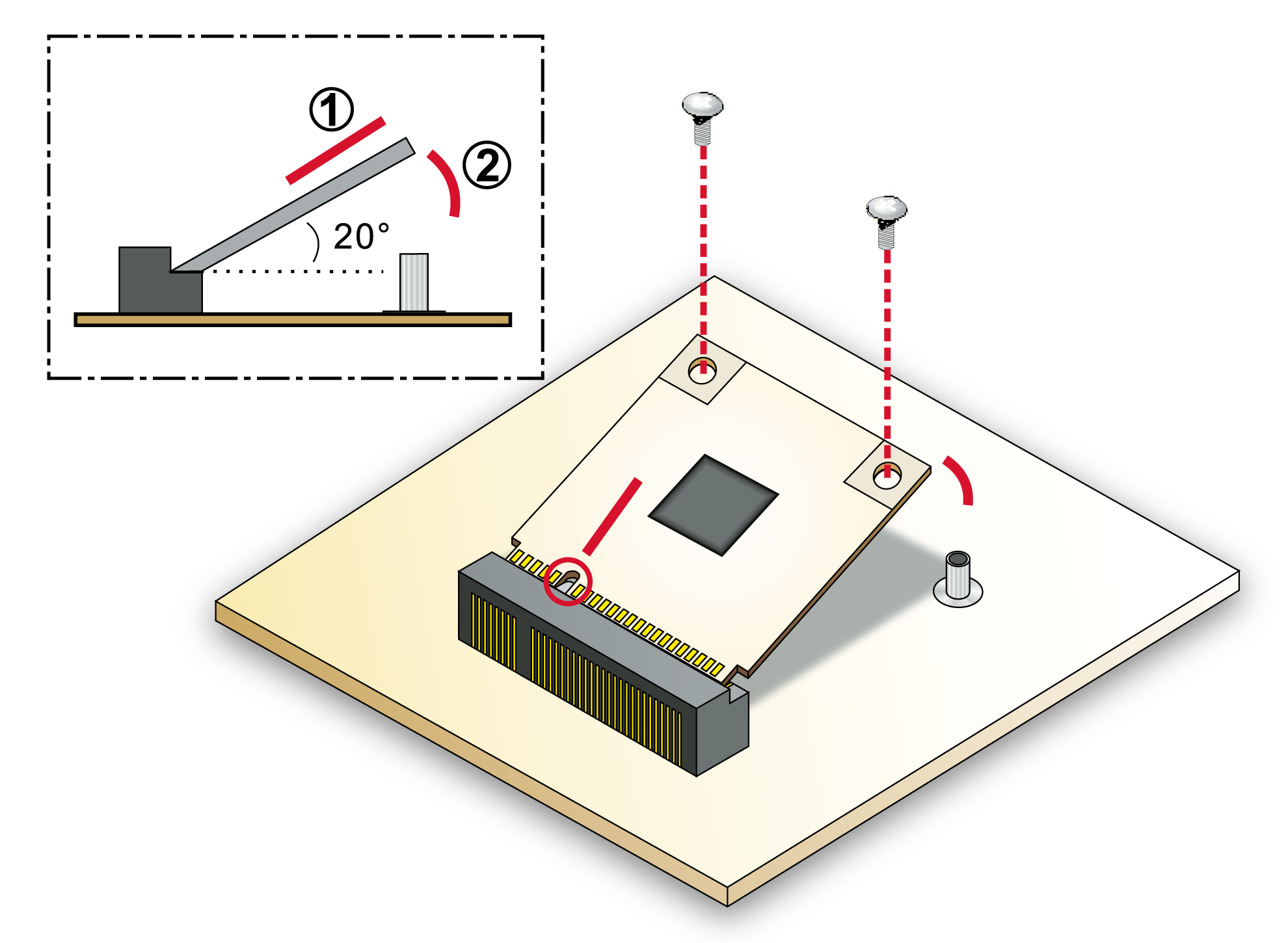 As mentioned in the introduction, more and more devices need to be organized by a smart way. iRIS module is able to support a variety of working environments, and to run in different operating systems. Moreover, iRIS solution can not only help you to manage devices, but also bring more convenience into your business for increasing working efficiency and reducing system failure probability.