네트워크 장비

>

Network Appliance
...
PUZZLE-M901
OpenWrt Network Appliance with Marvell® CN9130 Processor, up to 6 x2.5 GbE on Board with 1 x eMMC 4GB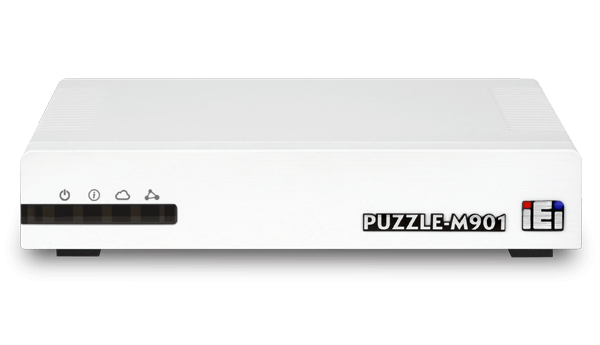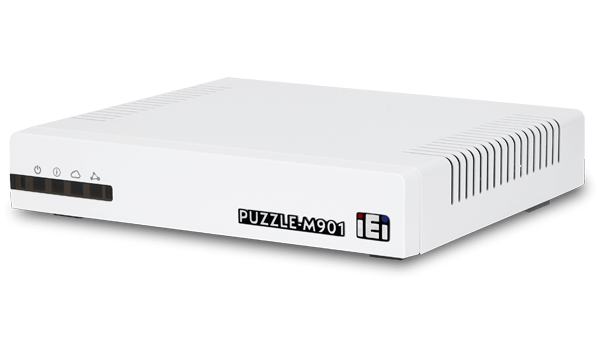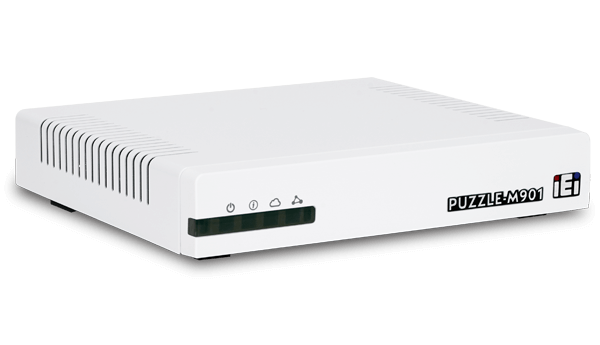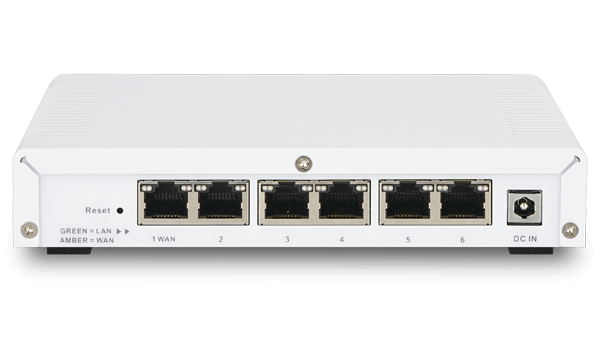 • Marvell® CN9130 quad-core Armv8 Cortex-A72 @ up to 2200 MHz
• Onboard 4GB DDR4
• Six 2.5GbE RJ-45 ports (three via Marvell CN9130; three via Marvell 88F8215)
• 4 GB eMMC; one console port (pin-header); one reset button
• LED indicators: status/power & WAN/LAN interface indicator
• Pre-installed OpenWrt
Why You Need Software Defined Router?
High Reliability, Performance and Availability
Get Your Office Ready for New Gen. Software Defined Router
The growing number of connected personal and IoT devices has led to an overall increase in network density. The PUZZLE-M901 is IEI's latest product series - Software Defined Router, which is pre-installed with OpenWrt and features high speed and high flexibility to optimize your network performance.
This series is integrated with 2.5GbE ports and its function can also be expanded by open source applications supported in the OpenWrt community. It is ideally suited for a wide range of applications, such as SOHO and SMB networking infrastructure.
High-end Arm-based Platform with Marvell Quad-core SoC
Accelerate Your Networking and Security Applications
The Marvell CN9130 is a quad-core Armv8 Cortex-A72 system-on-ch ip (SoC). The high-performance processor offers a complete function and acceleration for networking and security applications. It can accelerate the packet processing for NAT, QoS and packet filtering, and offload the processor on multiple IPSec/SSL VPN tunneling.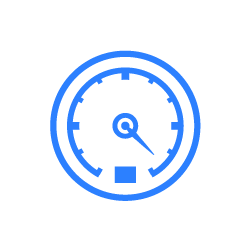 Flexible High-speed Network Deployment
Stability and Low Latency for Data Transmission
The PUZZLE-M901 can offer you high speed and low latency for data transmission with six 2.5 GbE ports.
Customize Your Network with OpenWrt
One Device, Diversified Results
The hottest open source project, OpenWrt, which is based on Linux-based embedded operating system and used on embedded devices to route network traffic. It uses the command line interface (ash shell) or the web interface (LuCI) to configure OpenWrt . Approximately 3,500 optional software packages can be installed through the opkg package management system. It provides detailed possibilities to configure common network-related functions, such as IPv4, IPv6, DNS, DHCP, VPN, shadowsocks, DLNA, routing, Dynamic DNS, firewall, NAT, port forwarding, file sharing via SAMBA, NFS, FTP, SFTP and MQ Telemetry Transport through Mosquitto.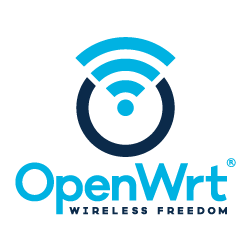 3500
Various software packages you can have
Simple and Visible Network Operation
Faster and Easier than Before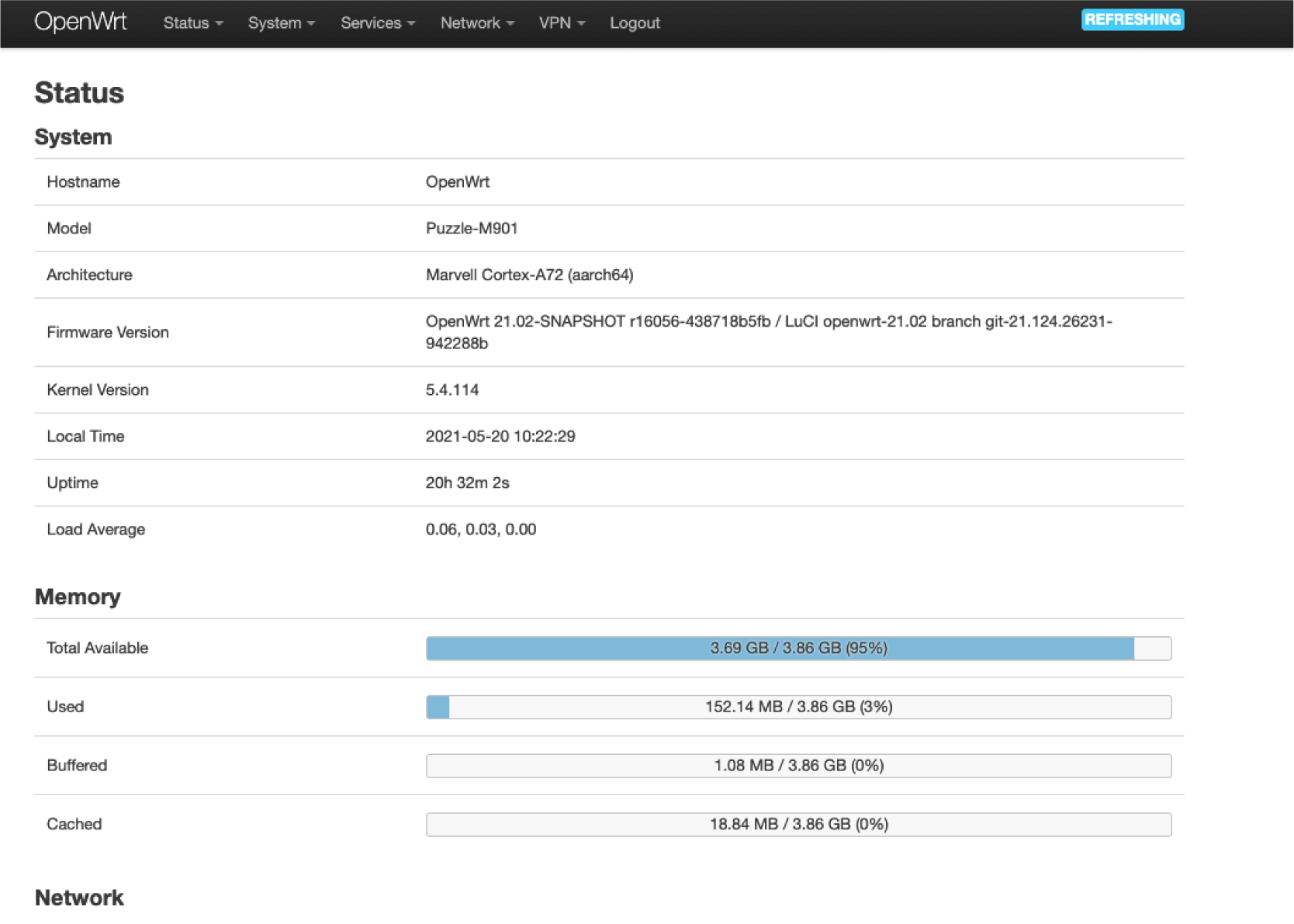 Make Security Configuration Easier than Ever
Select, Configure, Run. Only Three Steps
There are multiple packages available in the OpenWrt package repository and designed with clear user interface to support IT developer for installing and deploying the security function of network. OpenVPN, a virtual private network (VPN), and Firewal l3 (fw3) which uses netfilter/iptable rule builder for firewall applications, are two of the most popular packages for creating high reliable network security.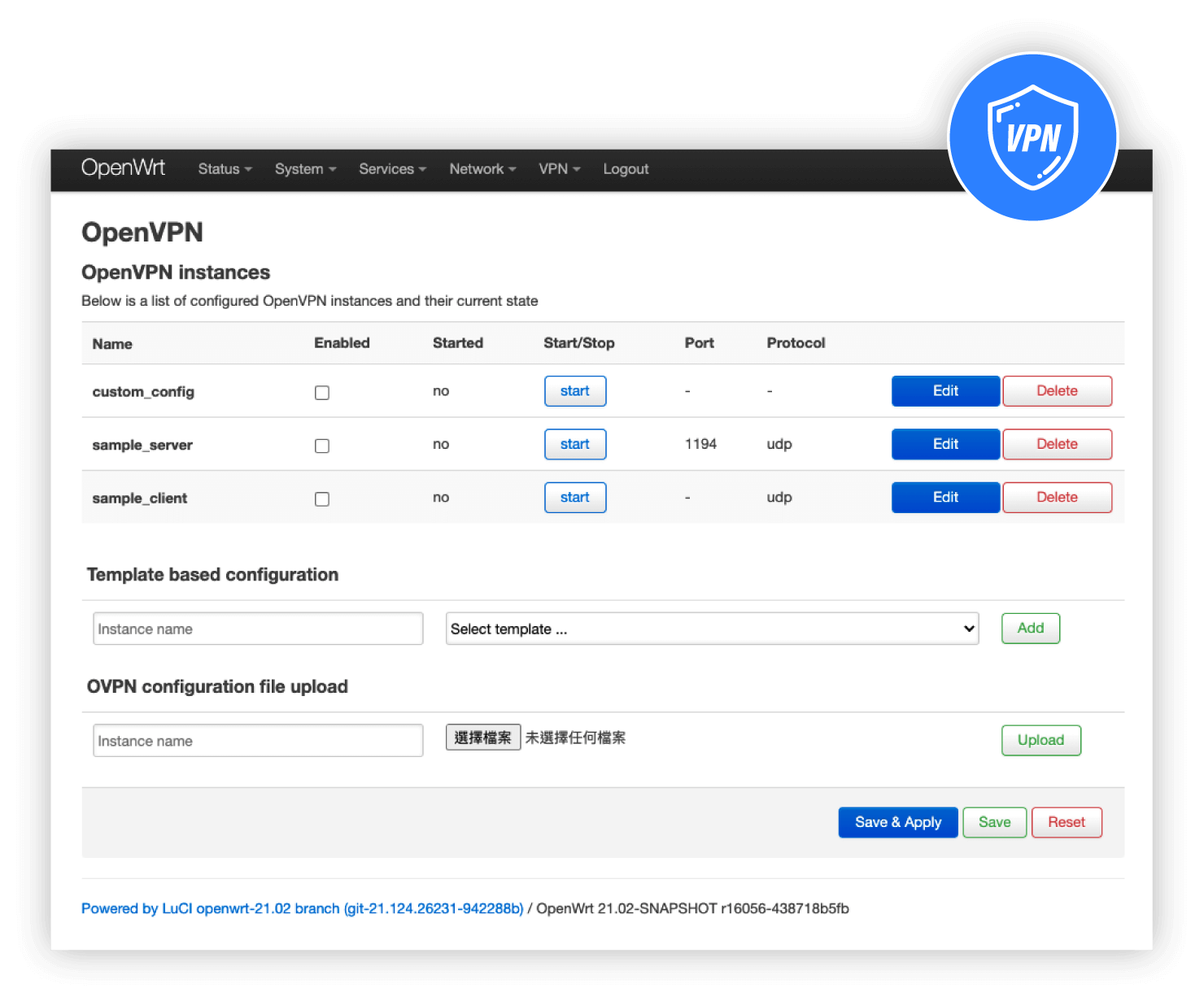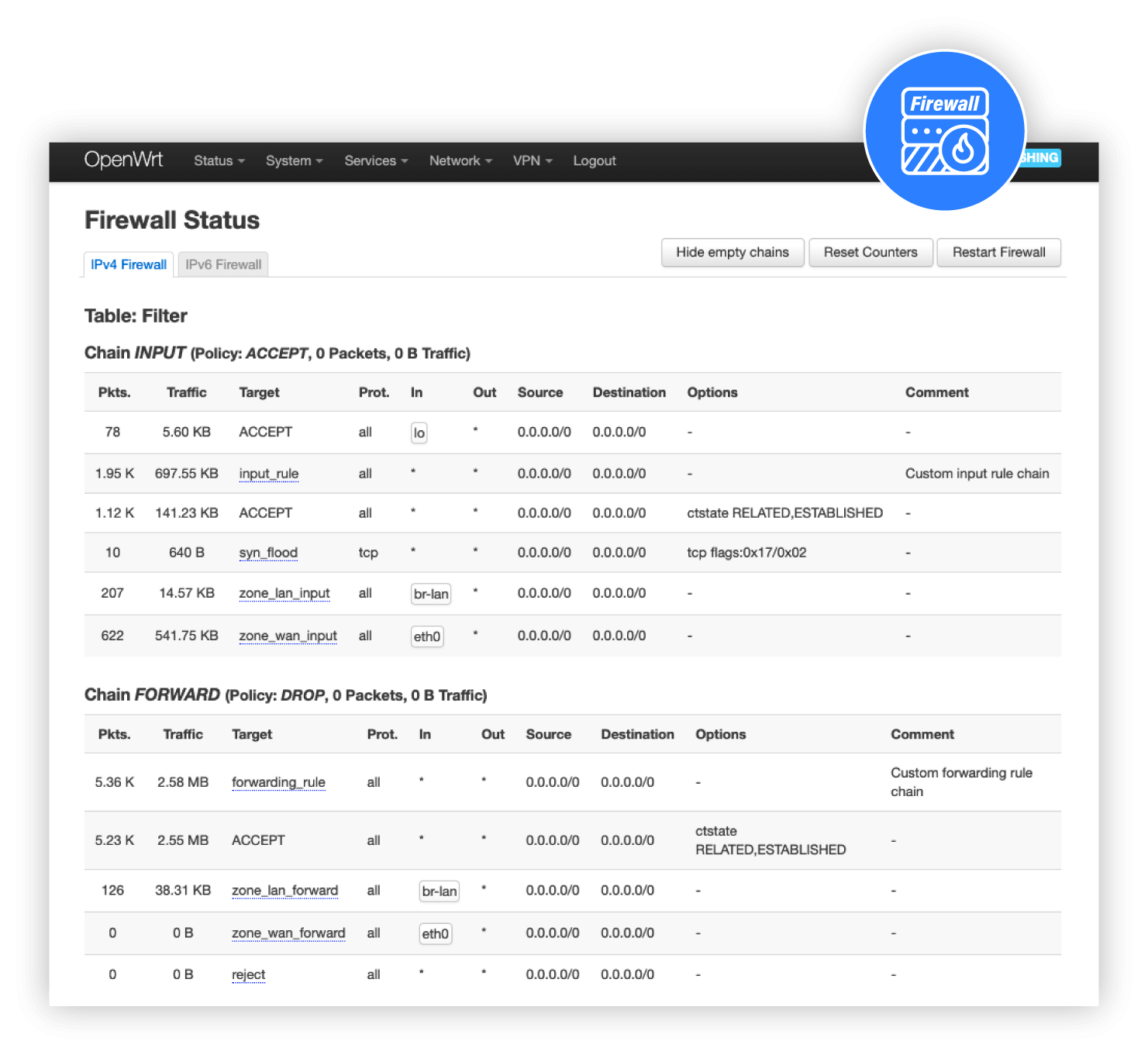 Flexible Software-ready Router Solution for Small and Medium-sized Business
Smarter, Simpler, Faster
Designed for the application of small and medium business, the PUZZLE-M901/PUZZLE-M902 series is built-in with OpenWrt, an OS primarily made for embedded networking devices. With OpenWrt , the PUZZLE-M901/PUZZLE-M902 series can give you the ability to fully customize devices in ways and with other replacement router firmware.
In addition, proper operation and robustness in an enterprise environment can be ensured while using open source services such as router, VPN server and AD blocker on the devices.
Upgrade Your Work from Home Solution
Simplify VPN & Firewall Deployment across Multiple Sites
The PUZZLE-M901/M902 provides fast connection speed and adopts OpenVPN and firewall3 (fw3) to build an efficient and reliable work from home solution. A virtual private network (VPN) system implements techniques to create secure site-to-site connections in routed or bridged configurations and remote access facilities. It implements both client and server applications. With the PUZZLE-M901/M902, users can construct less-expensive site-to-site internet service, and remote workers can access the company's LAN resources via OpenVPN, without going through complex VPN settings.
Form Factor
Form Factor
Desktop
System
CPU
Marvell® CN9130 quad-core Armv8 Cortex-A72 @ up to 2200 MHz
Memory
System: 4G
Cooling method / System Fan
Active Fan
Physical Characteristics
Dimensions (LxWxH) (mm)
166.4 x 145.7 x 34
Storage
Storage
1 x M.2(NGFF) : 2242 M key M.2 PCIe Gen. 3 x2
1 x eMMC : onboard 4 GB
I/O Interface
Ethernet
6 x LAN :
1 x 2.5GbE LAN integrated in CPU via PHY Aquantia AQR112R
1 x 2.5GbE LAN integrated in CPU via PHY Aquantia AQR112C
1 x 2.5GbE LAN integrated in CPU via PHY Aquantia AQR112
1 x 2.5GbE LAN via Marvell 88F8215 (PHY: Aquantia AQR112R)
1 x 2.5GbE LAN via Marvell 88F8215 (PHY: Aquantia AQR112C)
1 x 2.5GbE LAN via Marvell 88F8215 (PHY: Aquantia AQR112)
I/O Interface
1 x External USB 3.2 Gen1x1
Environment
Operating Temperature
0°C ~ 40°C (32°F ~ 104°F)
Storage Temperature
-20°C ~ 75°C (-4°F ~ 167°F)
Humidity
5~95% non-condensing, wet bulb: 27˚C
Certifications
Safety & EMC
CE/FCC/BSMI (BSMI safety)/VCCI, LVD
OS Support
OS Support
OpenWrt
| | |
| --- | --- |
| PUZZLE-M901-CN1-R10 | Desktop Network Appliance with Marvell CN9130 Processor ,6 x 2.5GbE on Board 4GB eMMC & 1x M.2 slot, RoHS. |
Package Content

1 x Power cord

1 x Power adapter
---