IEI's Latest 10th/11th Generation Intel® Core™ Platform Offerings

IEI today revealed new comprehensive range of industrial motherboards supporting the latest 10th/11th Generation Intel® Core™ processor family. These platforms comprise of ATX motherboards, IMBA-Q470, IMBA-Q471 and IMBA-H420 PICMG 1.3 single board computers, PCIE-Q470 and HPCIE-Q470, Mini-ITX motherboard KINO-DH420. With the latest 11th/10th Gen. Intel® Core™ processors, these IEI embedded products bring advanced CPU and graphics performance ,stunning visual capabilities, and better 4K graphics, making them ideal for edge computing, industrial automation, medical equipment, machine vision, digital security and surveillance, automated test equipment and much more.
Find Your Solution
Choose an industrial motherboard that is perfect for your application.
10th/11th Gen Intel® Core Processors
The 10th and 11th Gen Intel® Core™ processors, ranging from 6 to 10 cores, with increased I/O capacity and the latest DDR4-2933 memory support deliver the performance required to consolidate multiple industrial workloads. The CPU benchmark boosts up to 85% better integer multi-tasking compute performance on 11th Gen Intel® Core™ i5 processor.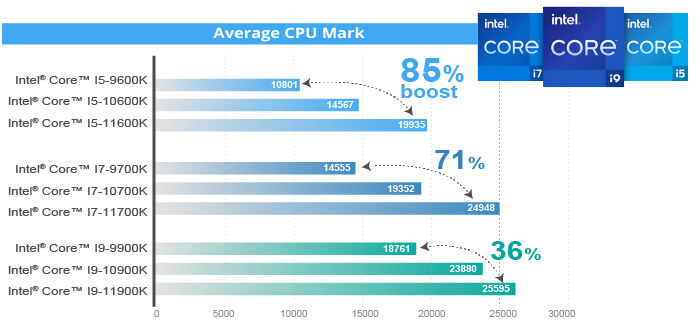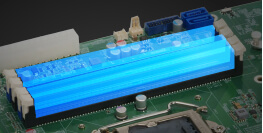 The dual-channel DDR4 improve up to 30% performance and 40% energy saving (compared to DDR3), and feature 1.2V low operating voltage.
Enjoy Bottleneck-free PCIe x16 Performance
The 10th/11th Gen Intel processors bring PCIe 3.0 support to the market. PCIe 3.0 offers twice the data transfer speed of PCIe 2.0, making it robust enough to handle new data-heavy tasks.
| PCIe architecture | Raw bit rate | Bandwidth per lane per direction | Total bandwidth for x16 link |
| --- | --- | --- | --- |
| PCIe 1.x | 2.5GT/s | ~250 MB/s | ~4GB/s |
| PCIe 2.x | 5.0GT/s | ~500 MB/s | ~8GB/s |
| PCIe 3.0 | 8.0GT/s | ~984.6 MB/s | ~16GB/s |
The signal of the PCIe 3.0 by16 slots directly connect to CPU instead of DMI 3.0 channel. By doing this, the PCIe 3.0 x16 add-on cards can run without latency and achieve complete AI card and GPGPU card performance.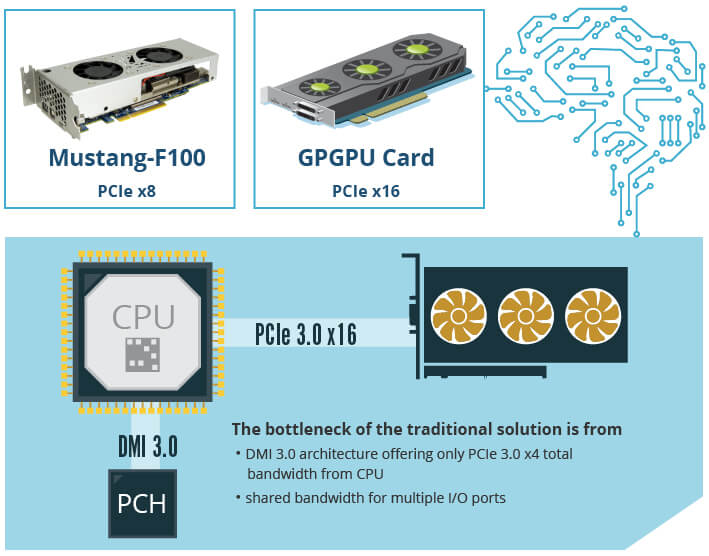 Low-latency and High-throughput 2.5G Ethernet
The 2.5GbE ports owning the benefits of low-latency, high-throughput and cost-effective enable the Q470 series to meet the requirements of bandwidth-intensive applications, such as large file transfer and high-resolution video streaming in machine vision and AI edge computing.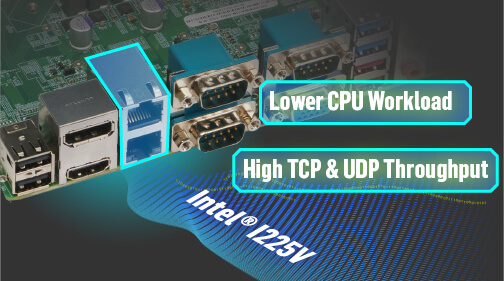 Intel®PTT, Windows®11 Ready!
To comply with Windows 11, IEI BIOS enables Intel firmware-based TPM function, Intel® PTT. TPM can be leveraged to encrypt your storage drive. This protects your data, including your identity and operating system files. Encryption also protects your data in the case of physical theft.
Windows 11 IoT Enterprise
Windows 10 IoT Enterprise, Version 21H2
Servicing
Annual Release
SAC and LTSC
Kiosk Mode Multi App Assigned Access
Coming Soon
V
Unified Write Filter (UWF) Updates
V
V
Browser Support
Microsoft Edge included in box and follows Modern Lifecycle Policy
Microsoft Edge included in box and follows Modern Lifecycle Policy
Soft Real Time
V
V
WPA3 H2E Support
V
V
Wi-Fi 6E
V
Not Available
USB 4.0
V
Not Available
IEI Intelligent System Management Module
The IEI Intelligent System Management Module (iSMM+) is a system health supervision application which utilizes sensor chips on IEI motherboards to track CPU and system temperatures, fan speed, watchdog timer, digital I/O status and system event. IEI's iSMM+ provides instance prevention, problem detection and notifying possible issues, help our customers to cut down dosts and less instances for different AIoT applications.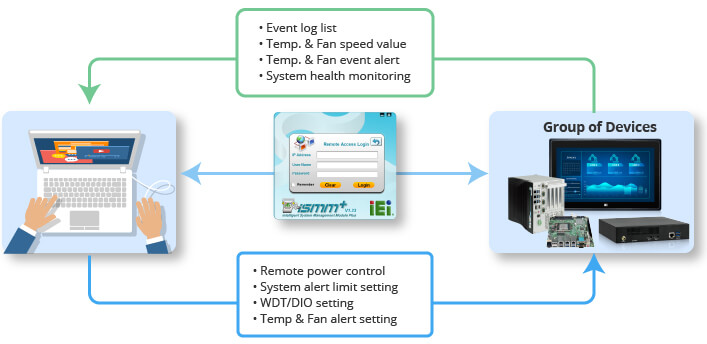 Trusted Stability
The products is engineered and rigorously tested to offer superior quality, stability and compatibility to ensure that it empowers usability for years to come.