IEI Launched New Network Accelerating Card with Intel® QAT Engine - Mustang-QA100-C627
IEI released the new network accelerator card – Mustang-QAT-C627, featuring with the latest Intel® Lewisburg chipset C627 and one Intel® QAT engine to offer high-speed throughput of 100Gbps. It is designed with the standard PCIe 3.0 x16 interface and has extremely compact size for density platforms. Moreover, it comes with a cooling fan to offer optimal heat dissipation capability to withstand harsh environment or fanless operation.
IEI Mustang-QAT-C627 is compliant with Intel® QuickAssist Technology to maximize CPU utilization and achieve well improvements, which includes symmetric encryption and authentication, asymmetric encryption, digital signatures, RSA, DH, ECC, and lossless data compression. Based on its brilliant simultaneous crypto and compression performance, it is an ideal selection for network, big data and cloud applications.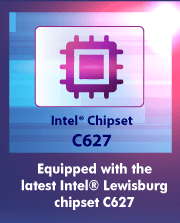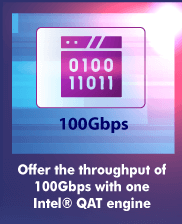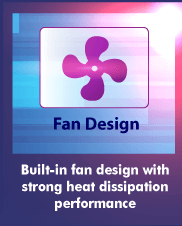 Intel® QuickAssist Technology
Intel® QuickAssist Technology integrates hardware acceleration of compute intensive workloads, such as Bulk Cryptography, Public Key Exchange & Compression on Intel® Architecture Platforms.
Integrated Accelerator & PCH
Intel® QuickAssist Technology
Crypto
Compression
High Speed I/O
‧

Intel's 3rd Generation Technology
‧

Sub Gb/s to 100 Gb/s Rates
‧

Networking, Storage, Big Data, Cloud, Datacenter, and HPC Applications
   Receive High Performance Execution of:
   » Cryptographic Ciphers
   » Authentication
   » Public Key Exchange & Key Protection
   » Compression/Decompression
‧

Enables Standard Server & Cloud Platforms to Offer Ubiquitous Security and    Compression/Decompression
‧

Provides a Converged Platform Architecture for Cloud, Networking, Storage &    Big Data
IEI Integration Corp.

---

Tel:+886-2-8691-6798
+886-2-2690-2098
Fax:+886-2-6616-0028

sales@ieiworld.com
| | |
| --- | --- |
| Copyright©2020 IEI Integration Corp. All Rights Reserved. Design and specifications are subject to change without prior notice. | |