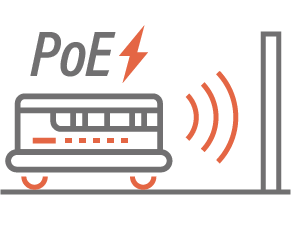 Rich I/O Offers Sensor and Component Connections
IEI's powerful systems are equipped with rich I/O for connecting front and rear LiDAR, multi-lens surround cameras, displays and other end devices to ensure maximum operation efficiency of AMR.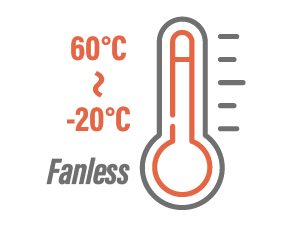 Fanless with Extended
Operating Temperature
With excellent thermal design, IEI products can deliver constant CPU performance even in extreme temperature conditions.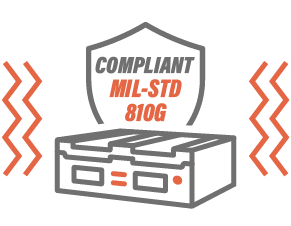 Anti-Shock,
Anti-Vibration
Tested to withstand the vibration caused by bumpy and uneven roads, as a robust and stable computer system to meet the basic requirement of AMR.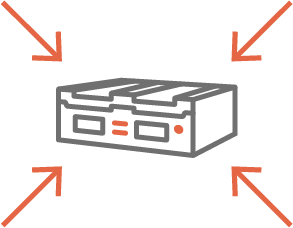 High Performance CPU in
Small Footprint
High performance computing power has the ability to handle complex software stack, machine vision, real-time calculation of positioning, and map reconstruction algorithms. Furthermore, compact form factor improves the flexibility of robot mechanism design.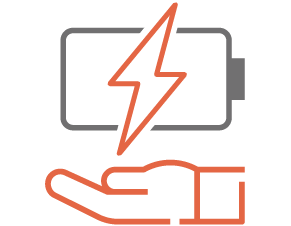 Energy Saving
AMR can work 24 hours a day, stopping only when they need to recharge their batteries. IEI's AMR controllers provide power efficient platforms, extending battery operation tme and reducing downtime.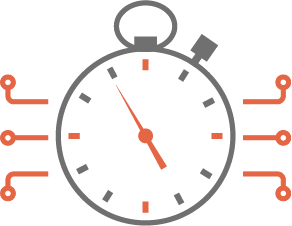 Hard Real-Time Computing
IEI TSN/TCC Developer Kit supports both Intel® TCC and TSN; these technologies assure accurate and stable delay time for critical real-time data across the network and make AMR movement, interaction and control more accurate and fast.