AI Training Server System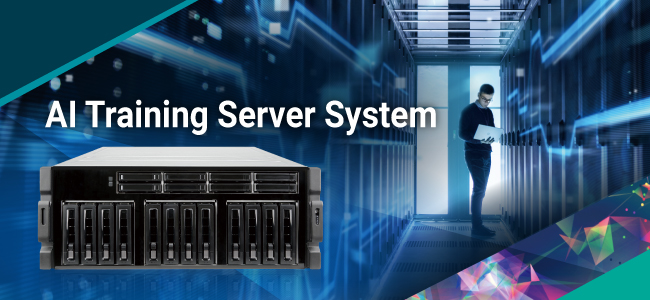 Key Features
Hyper Converged Infrastructure
Hyper converged infrastructure (HCI) is scale-out software-defined infrastructure that converges core data services on flash-accelerated, industry-standard servers, delivering flexible and powerful building blocks under unified management. Efficient, agile, flexible, and integrated, these systems allow for easy scale-out storage, cost-savings, and simplicity to manage your systems. It is the best solution for your data center.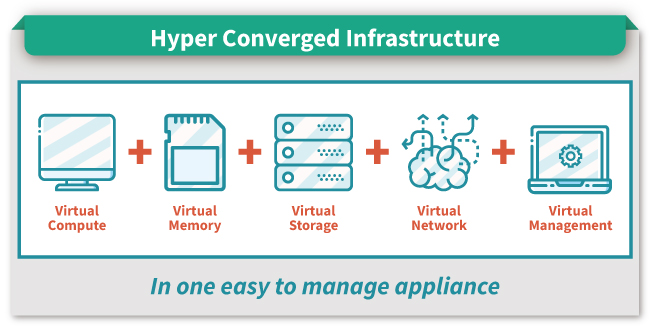 ---
Edge computing server in training
The GRAND-C422-20D is perfectly suited for edge computing server in data training or inference. With edge computing, you can pre-process data generated within your organization or across your devices on-premise, to filter out irrelevant information and only keep valuable insights, and then further utilize them by sending or uploading to cloud platforms. You can save a great deal of cloud platform and bandwidth fees as your data to be analyzed is filtered and only relevant data will be further dealt with.
The advantages of edge computing:
Reduce data center loading, transmit less data, reduce network traffic bottlenecks.
Real-time applications, the data is analyzed locally, no need long distant data center.
Lower costs, no need to implement sever grade machine to achieve non-complex applications.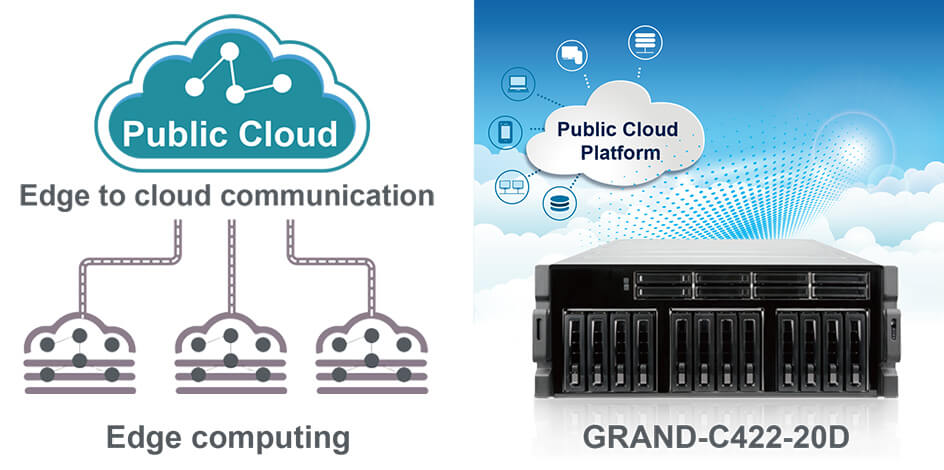 ---
AI Training System
The AI training system GRAND-C442 is dedicated for these tasks because it offers a wide range of slots for storage expansion, acceleration cards and video capture, Thunderbolt ™ or PoE add-on cards for unlimited data ac-quisition possibilities. In order to develop a useful training model, existing and widely used deep learning training frameworks such as Caffe, Tensor-Flow or Apache MXNet are recommended. These facilitate the definition of the apt architecture and algorithms for a distinct AI application.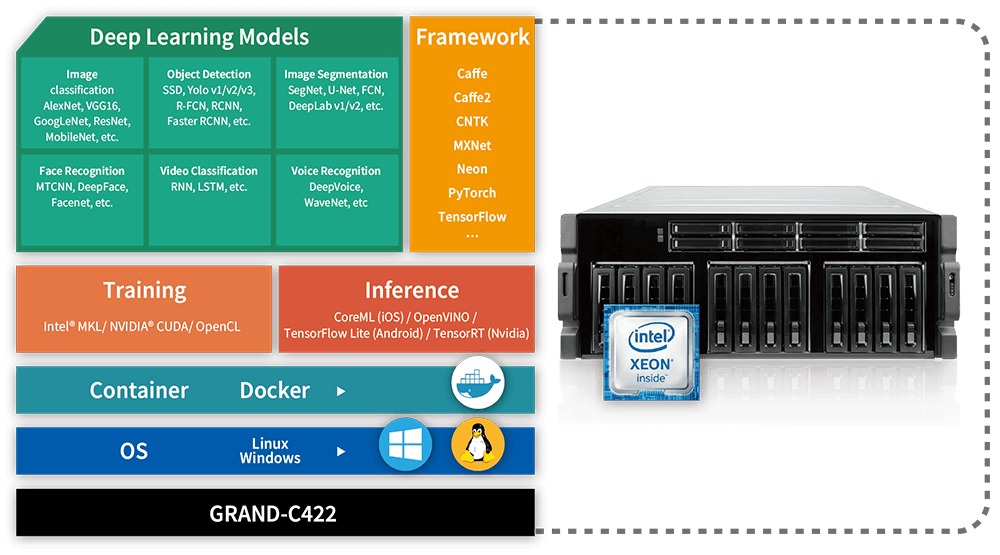 ---
High-Speed Storage Transmission
The U.2 SSD interface features high-speed, low-latency and low-power NVMe standard protocol, and PCIe 3.0 x4 channel. The theoretical transmission speed is up to 32Gbps, while SATA is only 6Gbps, which is 5 times faster than SATA.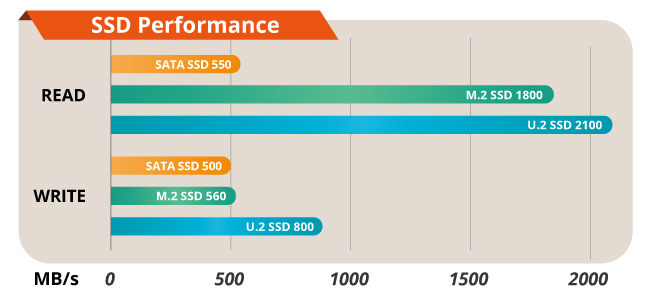 ---
Water Cooling System
IEI designs a higher-efficiency, compact water cooling system for the latest 14nm Intel® Xeon® Processor W family to cool the CPU and keep the high performance. The water cooling system can support up to 250W TDP.

Hot Products

♦

TANK-620-ULT3 | Fanless embedded system

Intel® Celeron® 3855U (1.6GHz, TDP=15W)
Multiple COM ports (up to 14) with TX/RX signal LED indicator for data transmission indication
Multiple USB & LAN
24-bit DIO control M.2 M-key slot and dual full-size PCIe Mini slot for expansion
Easy accessible storage

- Specifications - Product News

- IEI TANK-620-ULT3|An Embedded System with Multiple COM Ports [English] [Chinese]

---

♦

ITG-100-AL | Compact Size Embedded System

Full-size PCIe Mini slot and M.2 A-key slot for expansion
Intel®Atom™ x5-E3930 1.3GHz (up to 1.8 GHz)
Two GbE LAN ports & Two RS-232/422/485

- Specifications - Product News

- ITG-100-AL Fanless Ultra Compact Size Embedded System Product Introduction [English] [Chinese]
Taiwan

---


IEI Integration Corp.

Tel:+886-2-8691-6798
+886-2-2690-2098
Fax:+886-2-6616-0028
Email: 

sales@ieiworld.com
| | |
| --- | --- |
| Copyright ©2018 IEI Integration Corp. All Rights Reserved. Design and specifications are subject to change without prior notice. | |