ネットワーク機器

>

Network Appliance
...
PUZZLE-9040
2U Rackmount Network Appliance with Intel® Xeon® Scalable processors (Code name: Sapphire Rapids)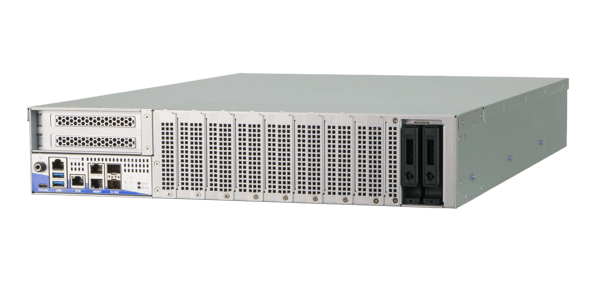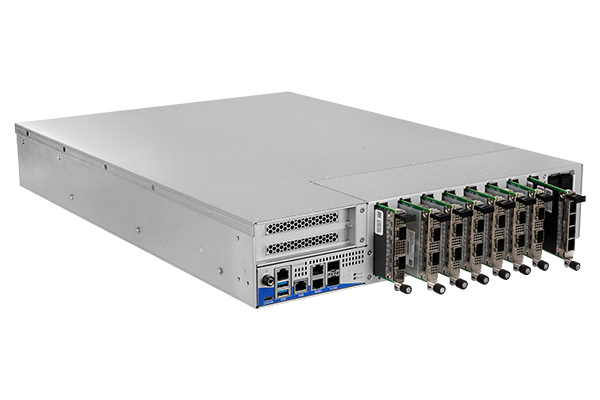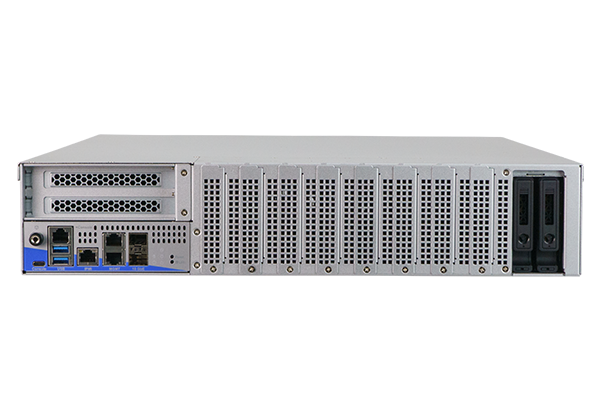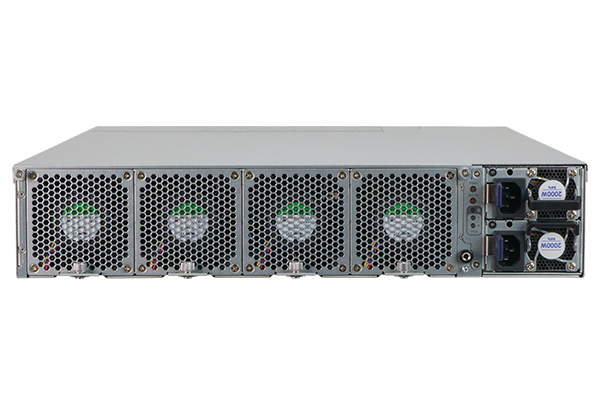 » Dual 4th Gen Intel® Xeon® Scalable processors (Code name: Sapphire Rapids)
» DDR5 4800 MHz ECC RDIMM (up to 4 TB)
» 1 x PCIe Gen 4 x16 FHFL
» 8 x OCP 3.0 slots (6 x PCIe Gen 5 x16, 2 x PCIe Gen 4 x16)
» 2 x 10GbE SFP+ (Intel X710-BM2)
» 2 x 1GbE RJ45 (Intel i350-AM2)
» 1 x GbE RJ45 IPMI management port
» 2 x U.2 slots with Removable Tray (PCIe 4.0 x4)
» 1 x 2280 M-Key (PCIe 4.0 x4)
» Redundant power supply (CRPS)
Data's New Frontier:
PUZZLE-9040 - Powering Possibilities, Unveiling Prosperity

In the dynamic realm of data, enterprises are constantly in search of power solutions capable of managing ever-expanding demands of data processing, networking and computational tasks. IEI's latest innovation, a 2U network appliance – PUZZLE-9040, has been engineered to redefine the benchmarks of performance, scalability and versatility. This groundbreaking masterpiece seamlessly combines the raw power of dual 4th Gen Intel® Xeon® Scalable processors, advanced DDR5 memory capacities and comprehensive suite of high-speed connectivity, empowering business to unlock new possibilities in their data-driven solutions. Whether it's the integration of AI technologies to drive intelligent automation and decision-making, the utilization of big data analytics to extract valuable insights, the optimization of data centers to accommodate the increasing volume of data, or the implementation of flexibility and agility of virtual machines for resource consolidation, our PUZZLE-9040 is meticulously crafted to meet these challenges head-on and capitalize on the opportunities presented by these transformative trends.
Maximizing Inner Potential
with Dual 4th Gen Intel® Xeon® Scalable Processors
The PUZZLE-9040 is driven by the unparalleled power of 4th Gen Intel® Xeon® Scalable processors. These processors stand out with unparalleled processing capability and exceptional multi-threaded performance, boasting support for up to 56 core counts per CPU and an increased number of threads per core. This dynamic configuration not only provides robust processing power for demanding workloads but also ensures the seamless execution of parallel tasks. With the power of this formidable duo, businesses can effortlessly handle complex computational tasks, accelerate data processing and maximize overall system efficiency.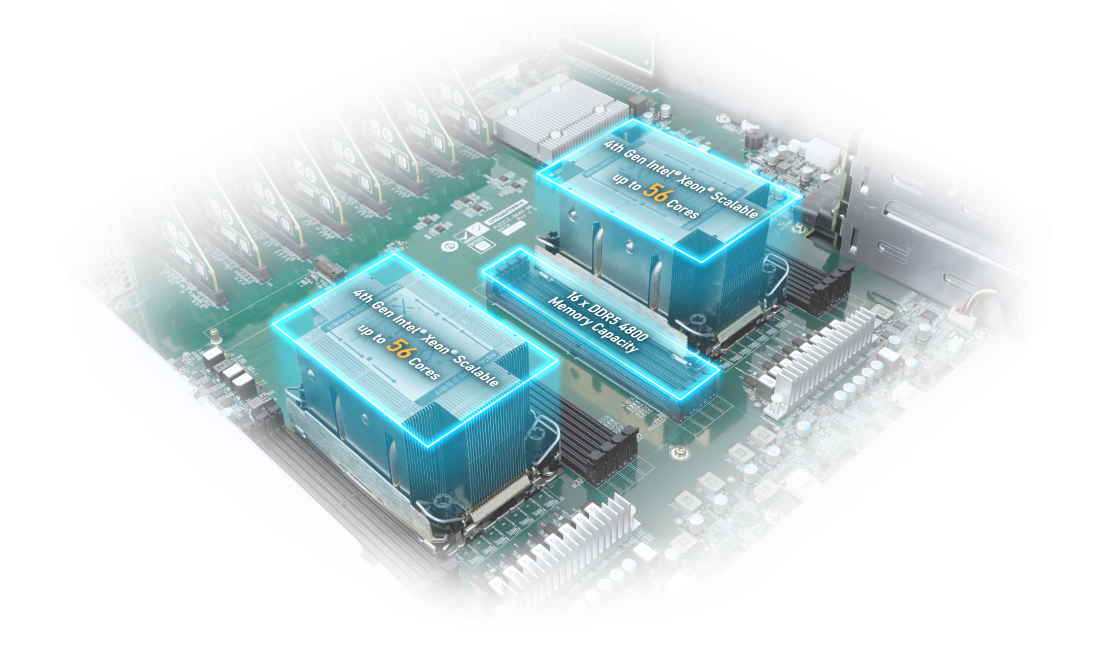 DDR5 Memory Capacity
Security Features
Performance-enhanced Functionalities
To complement the immense processing power, our PUZZLE-9040 supports sixteen memory slots for up to 4TB DDR5-4800 capacity, ensuring rapid memory performance and optimized data handling. The advanced DDR5 technology, coupled with on-die error-correcting code (ECC) functionality, guarantees the integrity and reliability of crucial data during intense processing operations. This level of assurance is particularly valuable for businesses operating in mission-critical environments.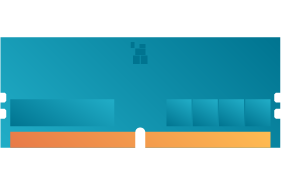 The 4th Gen Intel® Xeon® Scalable processors are equipped with advanced security features to protect sensitive data and migrate security thread. These CPUs incorporate hardware-based security technologies, such as Intel® Software Guard Extensions (Intel® SGX) for application-level security, Intel® Trusted Execution Technology (Intel® TXT) for heightened system security and integrity, and Intel® Total Memory Encryption (Intel® TME) to protect data against physical attacks targeting memory.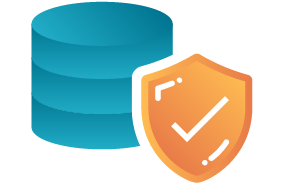 The 4th Gen Intel® Xeon® Scalable processors empower the PUZZLE-9040 with accelerated deep learning, efficient virtualization, and enhanced I/O capabilities. With Intel® DL Boost, they deliver improved real-time performance for AI applications. Intel® VT enables flexible and high-performance virtualization, while Intel® VT-d optimizes I/O virtualization providing direct I/O access to network interface cards (NICs) for virtual machines. Together, these technologies offer remarkable enhancements in overall network performance and resource utilization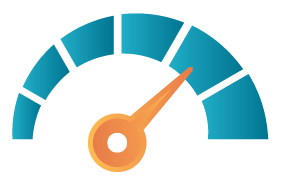 Unparalleled Scalability and Flexibility
through OCP 3.0 Expansion Slots
Versatility is the key to staying ahead in the modern era where data volumes continue to skyrocket. Our PUZZLE-9040 is designed to accommodate a wide range of expansion options, enabling businesses to tailor the system according their specific requirements. Our appliance offers eight OCP 3.0 slots, including six PCIe Gen5 x16 slots and two PCIe Gen4 x16 slots, for exceptional bandwidth and connectivity options.
The OCP 3.0 slots enable seamless integration of components and functionalities, allowing businesses to effortlessly adapt to changing demands and enhance their network infrastructure. Built on open hardware standards, OCP 3.0 fosters interoperability, enabling easy swapping and upgrading of a variety of network cards for higher bandwidth. This versatility forms a robust network foundation for AI-driven applications, High-Performance Computing (HPC), data centers, and more.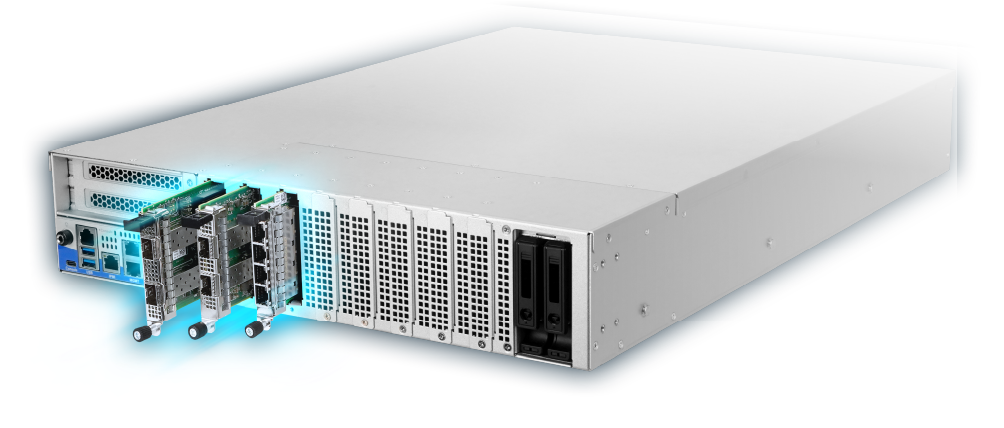 Effortless Storage Scaling and Rapid Data Handling
with U.2 SSD Slots
The U.2 interface, utilizing PCIe technology, not only allows for faster access to data, reducing bottlenecks, but also offer larger storage capacities compared to other form factors, enabling the network appliance to accommodate extensive data storage requirements, including logging or storing large amounts of network traffic data. Additionally, U.2 SSDs are designed to be hot-swappable, meaning they can be inserted and removed from the slot while the system is running, allowing for easy maintenance and replacement without interrupting the network appliance's operation.
In vital scenarios such as data centers, hot-swappable U.2 SSD slots play a fundamental role by facilitating the quick and easy replacement of failed or underperforming SSDs without the need to power down the entire server or storage system. Furthermore, they provide a seamless pathway for expanding capacity or performing upgrades, all the while maintaining uninterrupted operations and enhancing overall system reliability.
Fast and Reliable Connectivity
The PUZZLE-9040 features two 10GbE SFP+ ports, delivering blazing-fast, low latency connectivity for bandwidth-intense networking applications. When paired with a network switch, the appliance unlocks a realm of flexibility and network options for businesses seeking diverse networking capabilities. Whether it's high-speed data transfer, seamlessly system communication, or the creation of an agile, responsive network infrastructure, our appliance ensures that your networking needs are met with unmatched efficiency and reliability.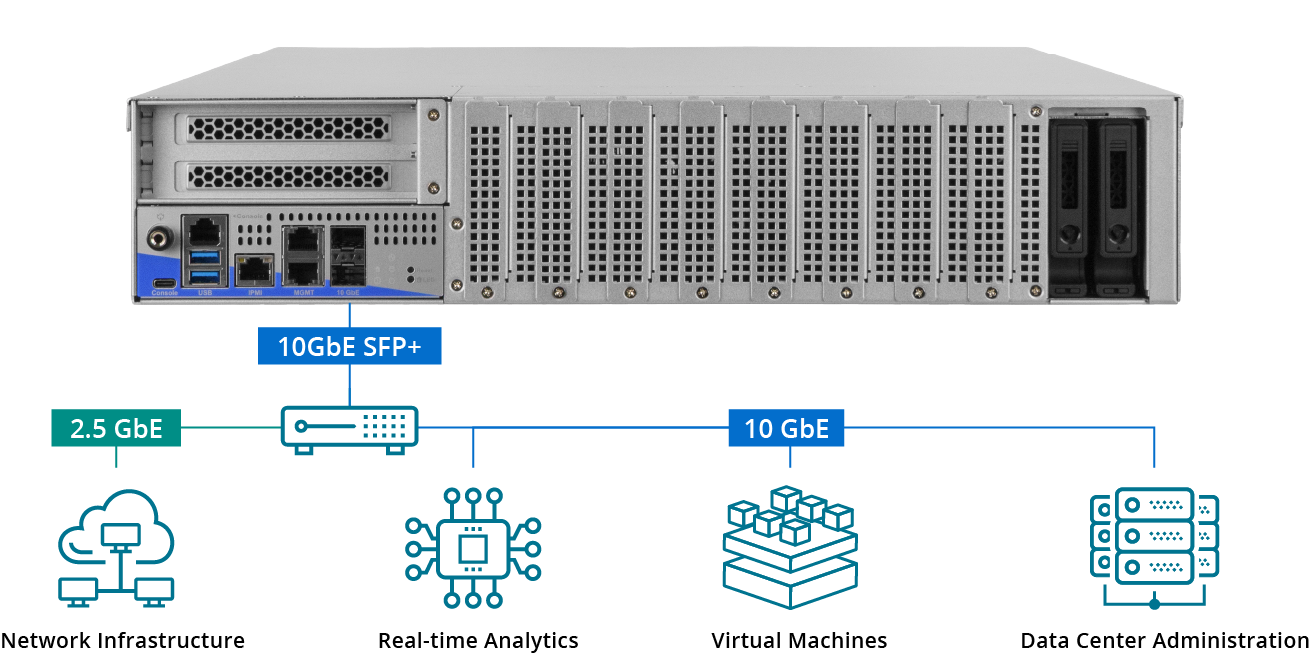 Heightened Reliability
2000W 80 PLUS Platinum PSU
Hot-swappable Cooling Fans
Advanced Signal Integrity Testing
The PUZZLE-9040 supports dual 2000W 80 PLUS Platinum redundant PSU, ensuring uninterrupted availability of critical applications, even in the event of a power supply failure. When one power supply unit (PSU) malfunctions or experiences issues, the remaining functional PSUs seamlessly take over the power load, avoiding system downtime and data loss. This results in great fault tolerance, migrating the risk of service disruption, and business continuity.

The 2U form factor provides effective airflow and cooling mechanisms within the PUZZLE-9040, which comes with four hot-swappable cooling fans. The presence of cooling fans maintains optimal operating temperatures for the components. By ensuring consistent and effective cooling, users can enhance the reliability and longevity of the appliance, leading to improved overall system performance.
Furthermore, the ingenious implementation of thumb screws empowers tool-free accessibility, facilitating swift replacement without needing to power down the appliance. This approach remarkably minimizes downtime, expedites repairs, and simplifies maintenance tasks.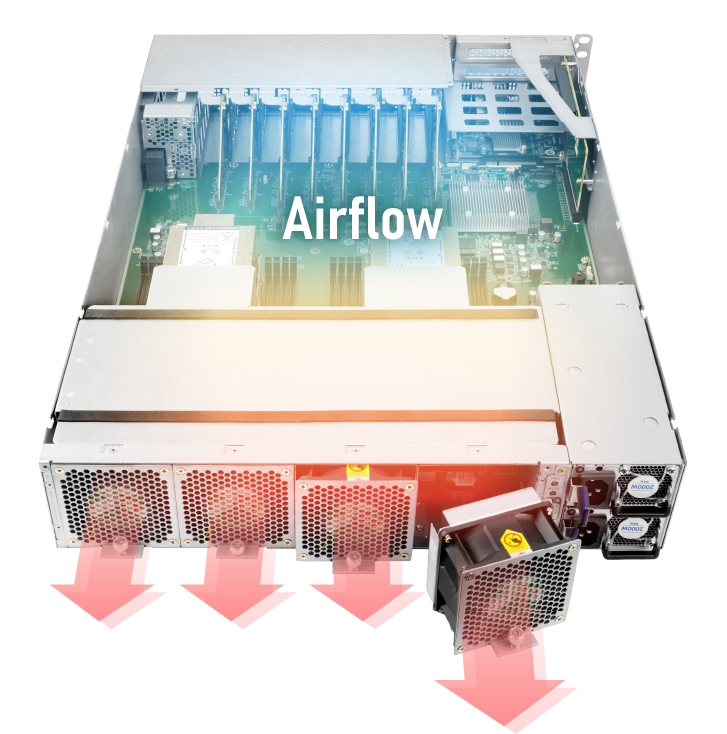 IEI leverages sophisticated Signal Integrity Testing in the development of the PUZZLE-9040, utilizing both SI simulations and high-speed signal testing. These processes identify potential signal integrity issues early in the design phase, validate the accuracy of the SI simulations, and ensure alignment between predicted and actual hardware behavior. Crucial for ODM projects, these procedures ensure industry standards and client expectations are met while optimizing time and cost efficiency by minimizing post-production rework.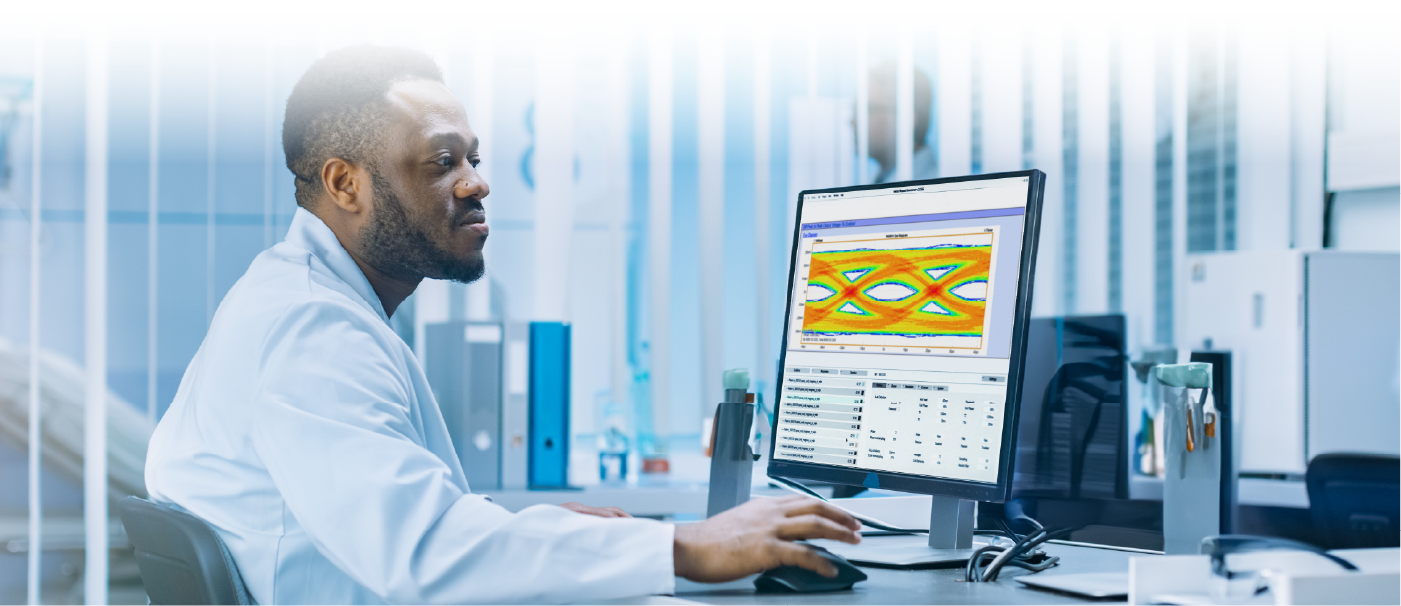 Remote Access and Control
The network appliance seamlessly integrates with our proprietary iRIS2 IPMI (Intelligent Platform Management Interface) module, enhancing its out-of-band remote management capabilities. Additionally, it boasts a dedicated 1GbE RJ45 port, significantly enhancing overall manageability.
This feature provides a convenient and secure gateway for remote management, monitoring, and control of the appliance. Organizations can remotely oversee system health, perform maintenance tasks, and ensure optimal performance, all from a centralized management interface.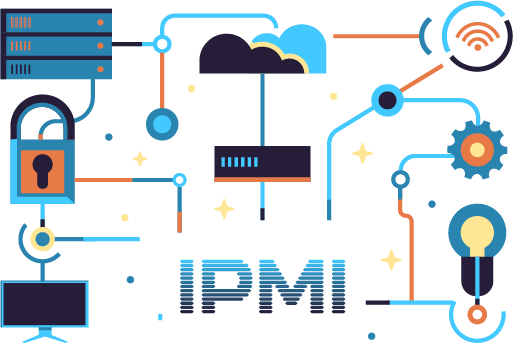 Usage Scenarios
Virtualized High-Performance
Computing (HPC)
Server Consolidation
AI Computing &
Machine Learning (ML)
Traditionally, HPC environments have relied on dedicated physical servers to achieve high levels of performance. However, the powerful hardware capabilities of the PUZZLE-9040 make it possible to virtualize HPC workloads, providing flexibility, operational efficiency and reduced complexity, while maintaining robust performance levels. Businesses can incorporate cluster computing to virtualization, enabling the interconnection of multiple computing nodes, such as servers or workstations, to create a unified resource pool and enhance the capabilities of virtualized HPC. Featuring high network capacity, powerful dual CPU performance and abundant memory provision, the PUZZLE-9040 empowers businesses to create the consolidation of HPC workloads onto a shared infrastructure for improved resource utilization.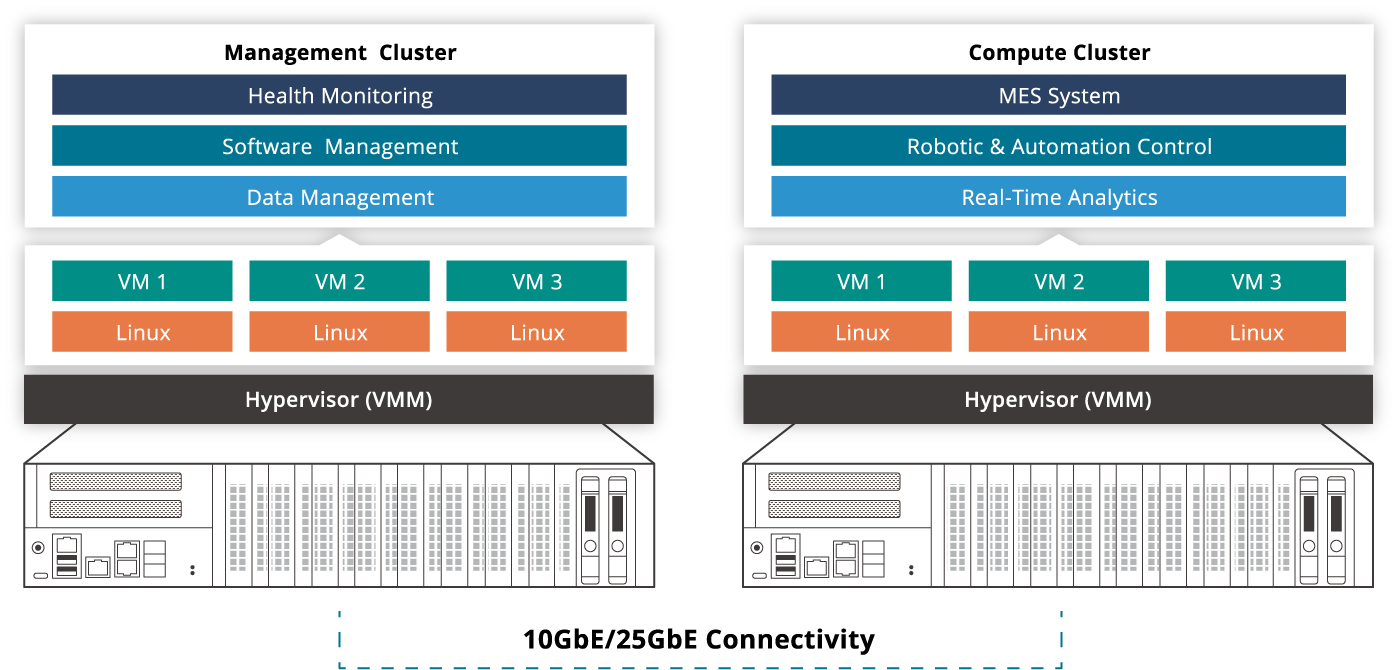 Server consolidation aims to optimize resource use, reduce latency and operational costs, migrating and consolidating physical servers, storage devices and network equipment from multiple data centers into a smaller number of devices. The PUZZLE-9040 serves as an optimal solution, enabling virtualizations of storage, network functions and management for merging multiple data centers into a more efficient and streamlined infrastructure.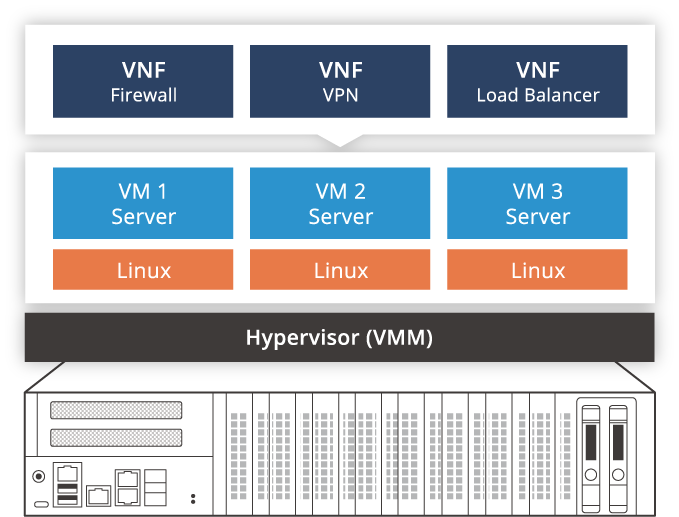 The PUZZLE-9040 is an ideal platform for AI and ML workloads, which is capable of handling large-scale data processing, model training, and inference tasks. Its OCP 3.0 ports provide vast bandwidth capabilities, facilitating faster data transfer between compute resources. This, in turn, empowers real-time inferencing and seamless communication, enabling smooth data transfer among various components of the AI/ML infrastructure. It is particularly advantageous for data-intensive applications like image/video recognition, industrial automation and predictive analytics.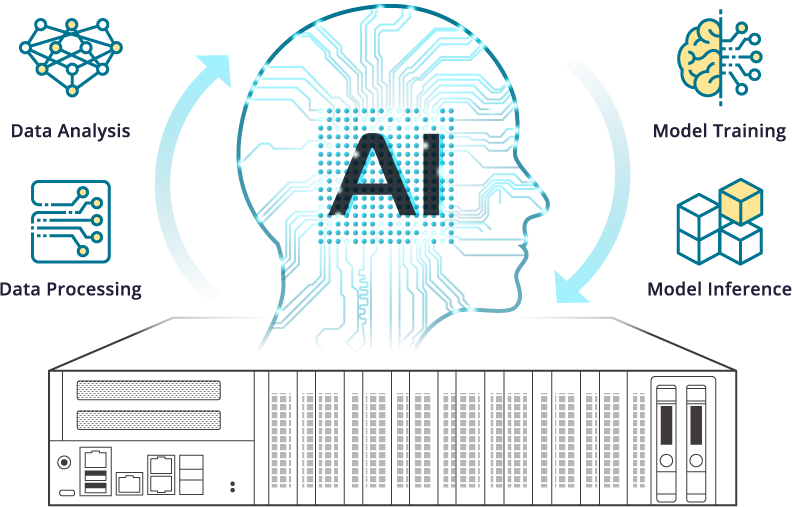 Hardware Architecture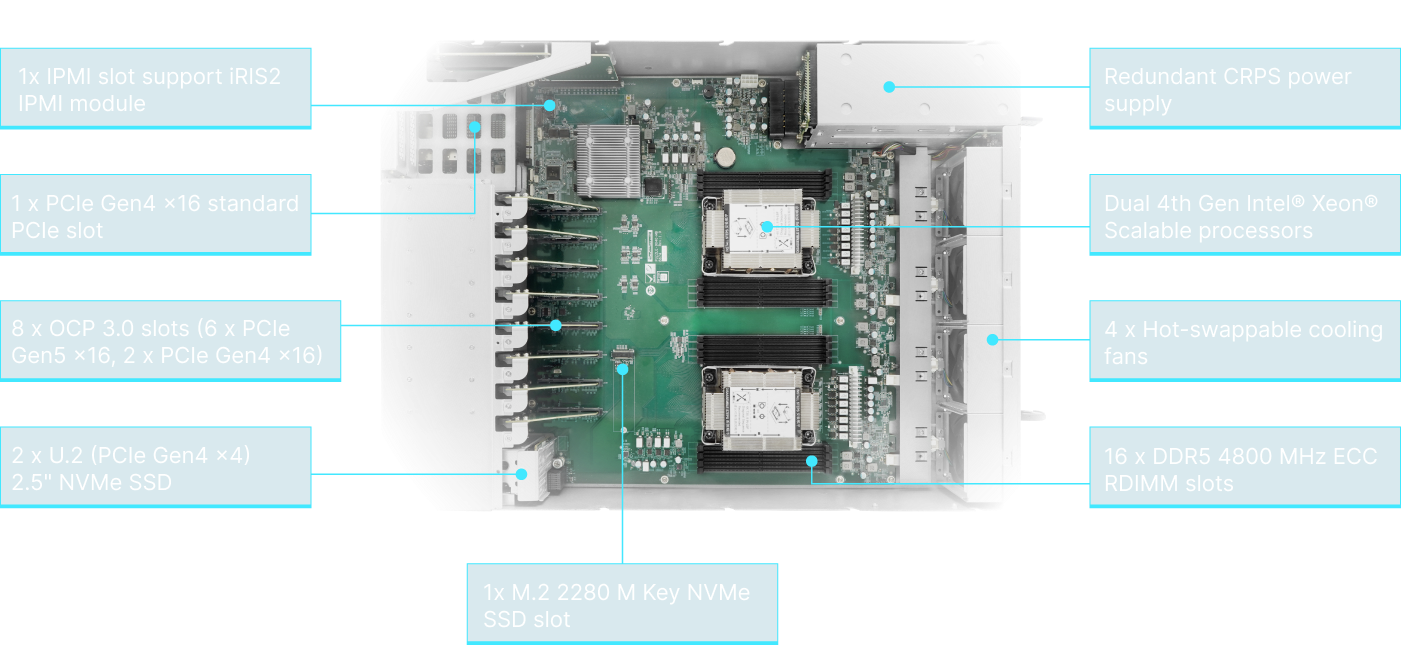 Integrated I/O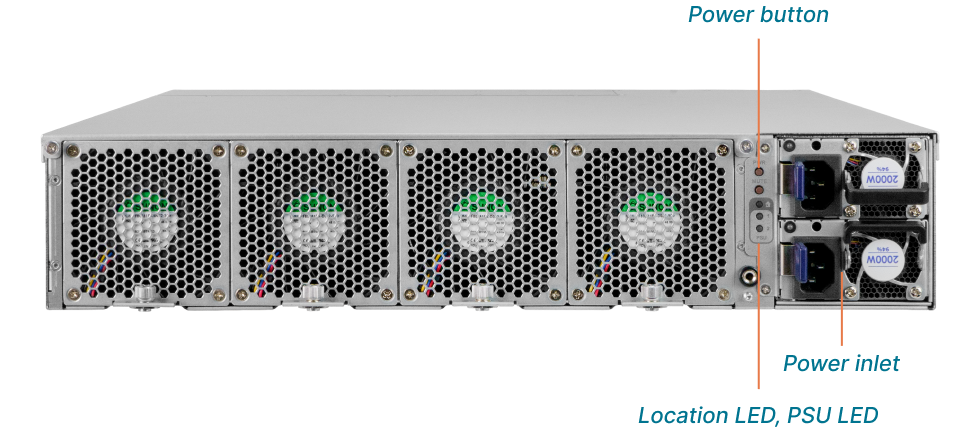 Dimensions Form Factor
Form Factor
2U
System
CPU
2 x 4th Gen Intel® Xeon® Scalable processors (Code Name: Sapphire Rapids)
Chipset
Intel® C741
Memory
16 x DDR5 4800MHz ECC RDIMM slot
Memory Max.
Based on DIMM capacity
Cooling method / System Fan
4 x Hot Swappable System Fans
Physical Characteristics
Dimensions (LxWxH) (mm)
438 x 88.5 x 623
Net Weight
25Kg
Storage
Storage
1 x M.2(NGFF) 2280 M-Key (PCIe 4.0 x4)
2 x U.2 : External 2.5" Removable Trays (Supports 2.5" U.2 PCIe x4 NVMe)
I/O Interface
Ethernet
2 x SFP+ 10GbE
2 x LAN : 1 GbE RJ45 ports
I/O Interface
1 x Console port(s) : USB type C and 1 x RJ45 auto-switching
2 x USB 3.0 Type-A
Expansion
1 x PCIe x16 FHFL
Other Features
IPMI
1 x M.2 Socket B Key support IEI iRIS2 IPMI module,
1 x 1 GbE RJ45 for IPMI port
TPM
1 x TPM 2.0 pin header
Power
Power Supply
2000W CRPS redundant power
Environment
Operating Temperature
0°C ~ 40°C (32°F ~ 104°F)
Storage Temperature
-10°C ~ 50°C
Humidity
5% ~ 90% non-condensing
Certifications
Safety & EMC
By customer request
OS Support
OS Support
Ubuntu, Linux based OS
| | |
| --- | --- |
| PUZZLE-9040-R-R10 | 2U rackmount Network Appliance support dual 4th Gen Intel Xeon Scalable processors, 16x DDR5 4800 MHz ECC RDIMM Slots |
Package Content

2 x Power cord

2 x Rack mounting ears

6 x Screw for rack mounting ears
---