Introducing PUZZLE-7030A: The 1U Rackmount Network Appliance for Data-Intensive Environments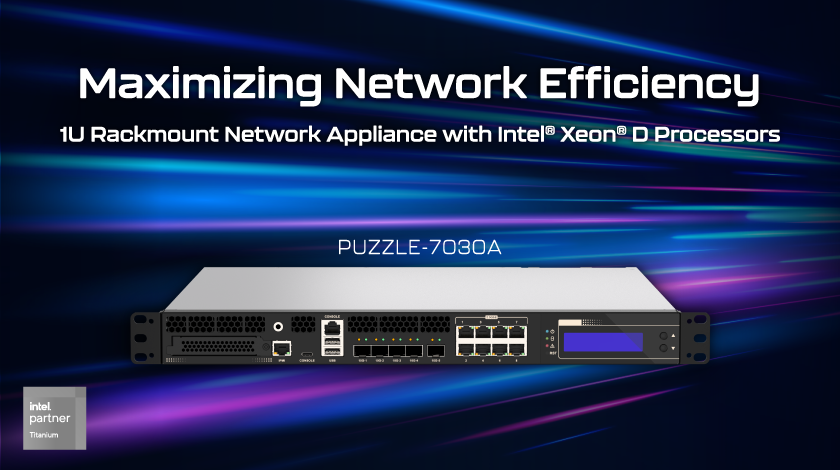 IEI's PUZZLE-7030A, a 1U rackmount network appliance, meticulously designed to meet the evolving demands of modern networks, combines advanced connectivity options and powerful performance, empowering organizations' network to flourish in today's dynamic and challenging data-intensive environments of the digital age.
Unleashing Immense Computing Power with Intel® Xeon® D Processors
Equipped with Intel® Xeon® D-1749NT / Intel® Xeon® D-1736NT Processor, our PUZZLE-7030A delivers server-grade processing prowess and efficiency, ensuring seamless multitasking, high-speed processing and energy efficiency.
Unmatched Connectivity Options
Our PUZZLE-7030A showcases an impressive array of connectivity options, featuring eight 2.5GbE LAN ports, which facilitate local network connectivity, and five 10GbE SFP+ ports for fiber-optic high-speed connectivity. These versatile ports enable seamless integration into complex network architectures and ensure sufficient bandwidth for handling heavy network traffic.
Adaptable Expansion Needs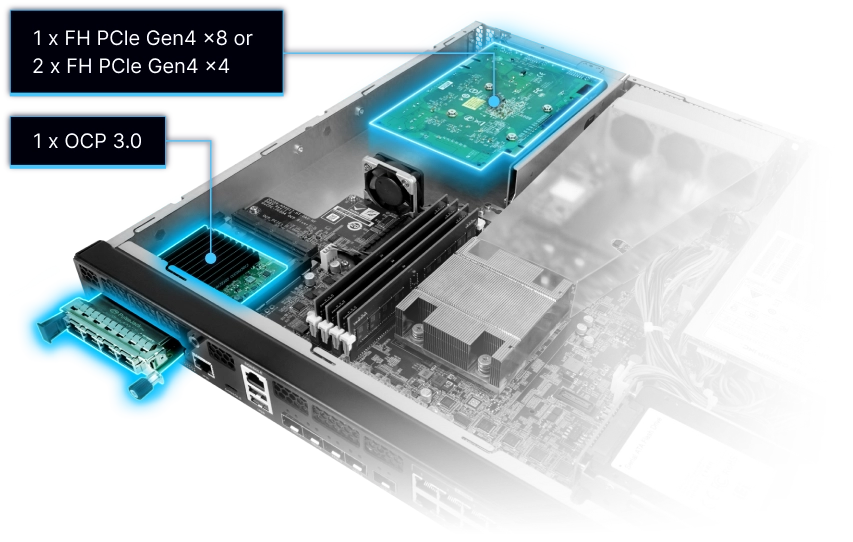 The network appliance provides flexible expansion slots, which includes one full-height PCIe Gen4 x8 slot or two full-height PCIe Gen4 x4 slots, offering generous space for integrating additional NICs and accelerator cards. Additionally, the OCP 3.0 SFF slot provides further flexibility to accommodate compatible expansion modules.
Remote Access and Control
An M.2 B key slot is also available for our in-house iRIS2 IPMI (Intelligent Platform Management Interface) module, providing out-of-band remote management capabilities.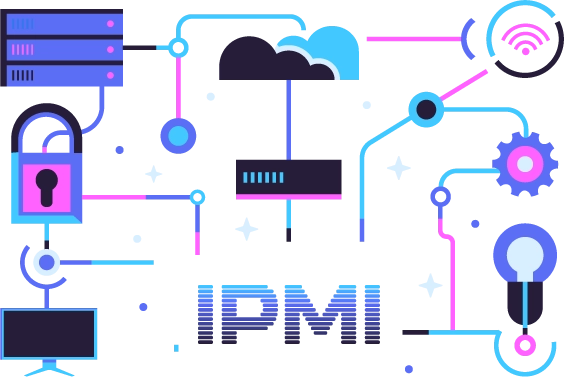 Reliability and Redundancy
To ensure uninterrupted operations, the PUZZLE-7030A comes with a 320W redundant supply, offering a dependable power source. Redundant power supply minimizes the risk of downtime and enhances system reliability, safeguarding against power irregularities, outage, and guaranteeing continuous availability of critical applications in core network.

Key Features
» Intel® Xeon® D Processor series (Code Name: Ice Lake-D LCC)
» 4 x DDR4 2400M/2933Hz ECC UDIMM/RDIMM, up to 256G
» 8 x 2.5 Gbps RJ-45 LAN ports & 5 x 10 Gbps SFP+ ports
» 1 x FH PCIe Gen4 x8 or 2 x FH PCIe Gen4 x4 and 1 x OCP 3.0 slot
» 2 x 2.5" SATA slot, 2 x M.2 M key 2280 (SATA/PCIe Gen3 x2)
» 1 x M.2 B key for IPMI module (support IEI iRIS2 IPMI module)
» 320W RedundantD PSUs
For more information or sales inquiries, please contact our local sales representative or use this
form
to submit your inquiry.