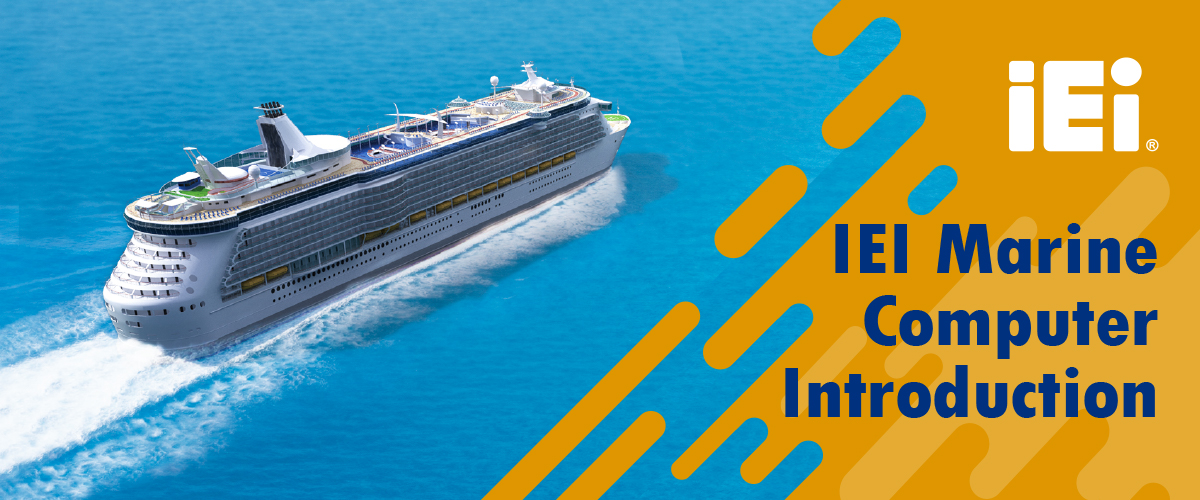 IEI Marine Computer Introduction
---
Marine Computer: SBOX-100-QM87
It is difficult to send out technical support for maritime field application due to the location limitation. The best way to solve the urgent issue is remote troubleshooting with IEI iRIS solution. IEI marine-grade solutions provide the most convinent method of real-time system alert notice and repair function through iRIS solution to make customer's equipment more reliable and durable in critical environment.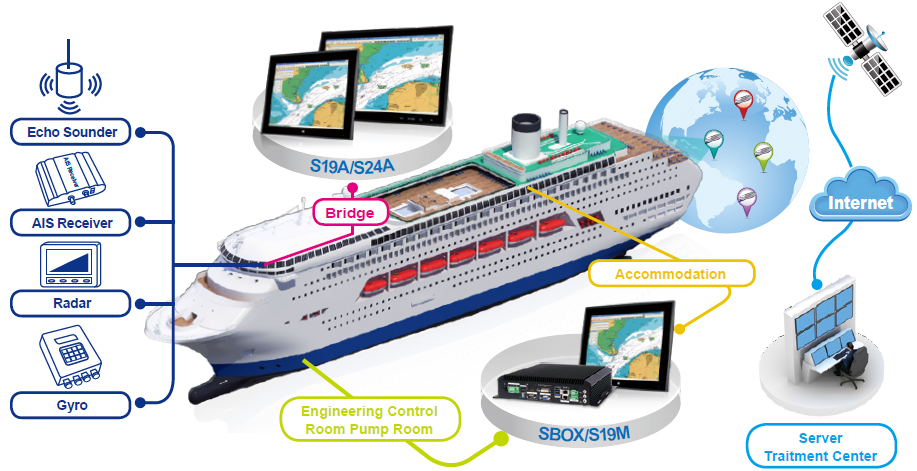 Key features
3 independent displays
HDMI, DVI, and VGA: The three simultaneously independent displays are supported via the on-board video output combinations of VGA, DVI and HDMI. This versatile combination of display output options makes the marine system ideal for multi-monitor required applications in the bridge room.

Multiple Isolated Ports for Comprehensive Protection against Electrical Surges
Ground loop and electric surges are common in the marine applications of electronic products due to the dense placement of devices. These stray electrical signals can cause equipment damage or malfunction.
2.5 kV isolation protection on the RS-232/422/485
IEI marine computer is protected from any stray electrical signals from other devices on the ship. Electric surges that were generated from other electronic devices which often passed through serial lines to the marine computer can cause severe damage and malfunction to the computers.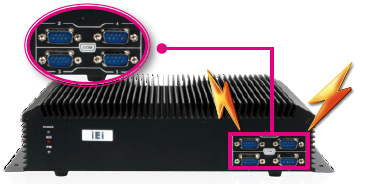 Two independent CAN 2.0B channels with 2.5 kV isolation protection
CAN 2.0B is a kind of marine electronic data network for communication between marine electronic devices such as chart plotters, navigation instruments, GPS receivers, etc.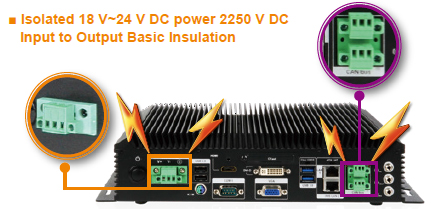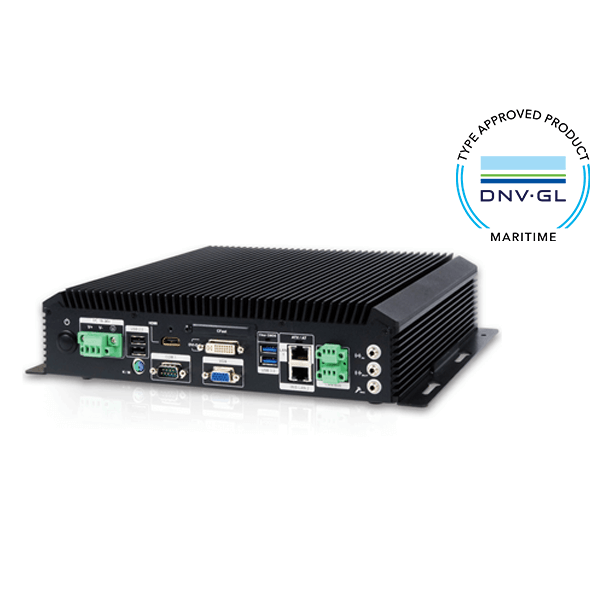 SBOX-100-QM87 | Maritime Embedded System
DNV certified
-15°C ~ +55°C wide temperature
Isolation protection
» 4 x RS-232/422/485 isolated serial ports
» Isolated 24 VDC (with tolerance from 18 to 36V)
» 2 x Isolated CAN-bus 2.0B
2 x 2.5" SSD bay with RAID 0/1 function
Supports IEI iRIS-2400 (IPMI 2.0 compliant)
---
Marine Monitor Series
The marine monitor series possesses many sophisticated features that fit with practical marine environment, including front panel IP 66 dust and water-proof level, wide-rang operating temperatures, multi-point capacitive touch, wide viewing angles and OSD control. Especially, optical bonding is a good choice for the use of high brightness environments. Versatile mounting ways offer customers flexible methods in accordance with different operating environments.
Optical Bonding Enhance Visibility(optional)
The lightness is a crucial factor to sailing safety. IEI provides an option for optical bonding between touchscreen and LCD panel. The light transmitting between various medias could produce reflection. Traditionally, there is an air gap between touchscreen and LCD panel, which could reflect light seriously. It could affect the sailing security tremendously. Adding optical bonding material between touchscreen and LCD panel can improve reflection effectively and increase brightness by 10%. Furthermore, it not only increases hardness of touchscreen but also reduces power consumption.
Improving the viewing experience
» Increase contrast ratio by 400% in sunlight
» Increase brightness by 10%
Increasing the display ruggedness
» Increase the falling ball impact resistance by up to 3 times
Reduced power consumption
» By reducing the light loss due to reflection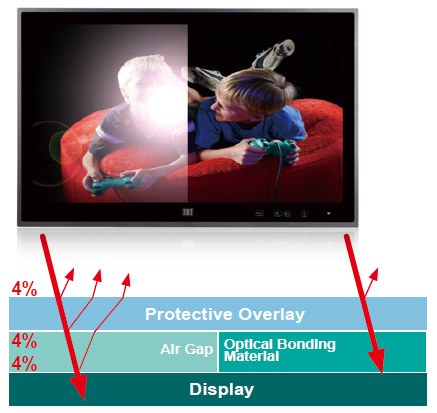 Adjustable LCD Brightness and Auto-Dimming Available
The auto-dimming function could slightly modify LCD brightness according to ambient light. To consider the safety of navigation and operators' eye comfort, both LCD brightness and OSD brightness are designed to be programmable.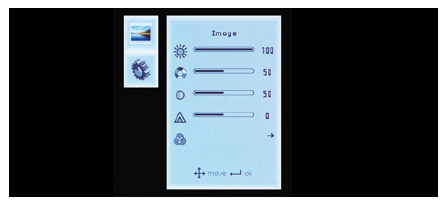 OSD Control on Front Panel
On Screen Display (OSD) offers customers a quick way to modify the LCD brightness. In contrary to traditional tuner, the full flat OSD design not only features beautiful outward appearance but also improves the shortcoming of dust accumulation in physical button.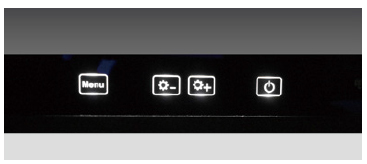 Lockable HDMI Cable Support (optional)
The lockable HDMI cable design not only increase reliability but also reduces the possibilities of accidental human errors. Therefore, important information could be displayed continuously.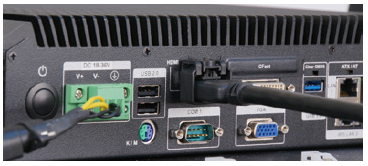 6H Multiple Projected Capacitive Touchscreen
The IEI marine products provide capacitive multi-touch up to 10 points (2-point on 24" model). In practical applications, 10-point touch can simulate engine button and pump switch so that there will be less real buttons. This can enhance the reliability of marine infrastructure.

Daisy Chain OSD Remote Control
It is essential to show the same displays to captains and pilots through the monitors which are usually cascaded at the ship bridge. The marine monitor equips both VGA input and VGA output. By connecting the VGA-out of the first monitor to the VGA-in of the second monitor, the IEI marine monitors feature group display with maximum up to 16 screens in the group. To comply with the ECDIS regulation, adjusting the brightness and contrast on all monitors at the same time is necessary, and this can be achieved through the Ethernet or serial COM ports. LAN is used to communicate in long distance in the group; as for short distance, COM port is the best choice. The LAN port can also be used for updating firmware and maintaining service.

---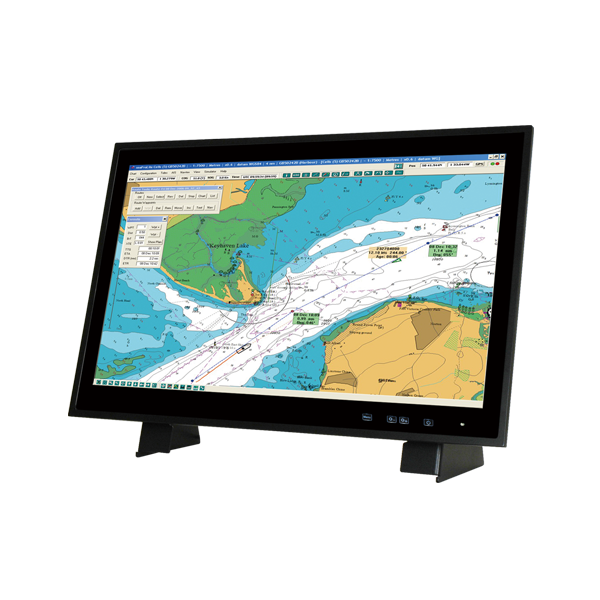 S24A-QM87 | 24" Fanless Panel PC
4th Generation Intel®Core™ i5 Dual-core Processor
-15°C ~ +55°C Wide Temperature and IP66 Protection with Flat-bezel Projected Capacitive Touchscreen
Excellent Visual Performance
Isolation Protection
iRIS Remote Management Module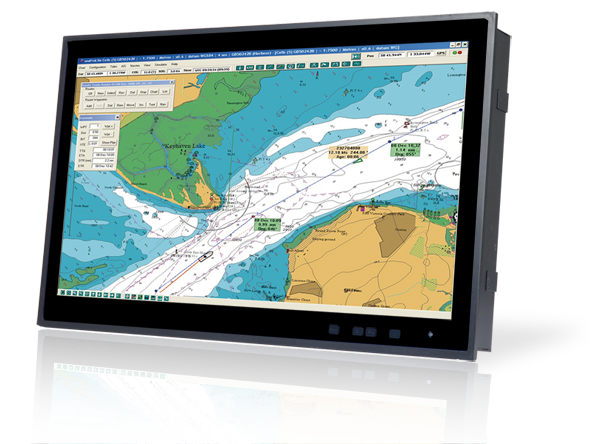 S24M | 24" IP66 Marine Monitors
IP66 Front / IP22 Rear
-15°C ~ +55°C Wide Temperature and Flat-bezel Projected Capacitive Touchscreen
Excellent Visual Performance
Multiple Video Input & Output
Dual Isolated AC/DC Input with Redundant Power Protection
Remote OSD Settings through LAN, RS-232, RS-422 and RS-485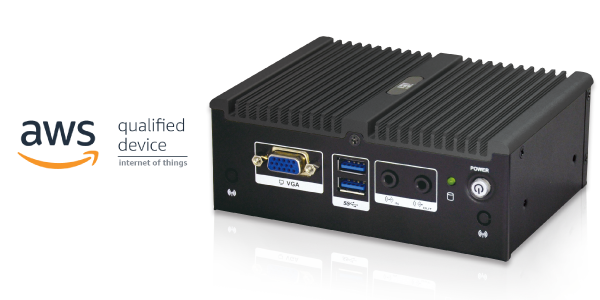 uIBX-250-BW
Fanless system with Intel® Celeron® N3160 processor
Dual display
Two RS-232/422/485
Full-size PCIe Mini slot for expansion
Four USB 3.0 ports
Two GbE LAN ports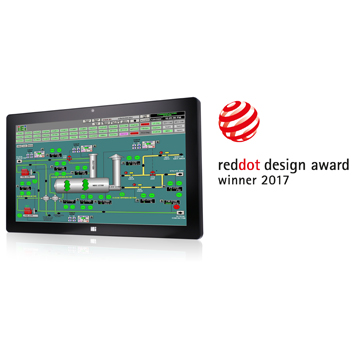 AFL3-W19C-ULT3
W19" light industrial interactive panel PC
9 V ~ 30 V wide range DC power input
Built-in speakers
One mSATA slot
IP64 compliant front panel
---