Media contact
IEI Integration Corp.
TEL: +886-2-8691-6798
+886-2-2690-2098
FAX: +886-2-6616-0028
IEI Technology USA
TEL: +1-909-595-2819
FAX: +1-909-595-2816
IEI Integration China
TEL: +86-21-3462-7799
FAX: +86-021-3462-7797
IEI Integration Corp. 東京支店
TEL: +81-3-5901-9735
FAX: +81-3-5901-9736
IEI TANK AIoT Developer Kit - Accelerate to The Future

| | |
| --- | --- |
| | Event News |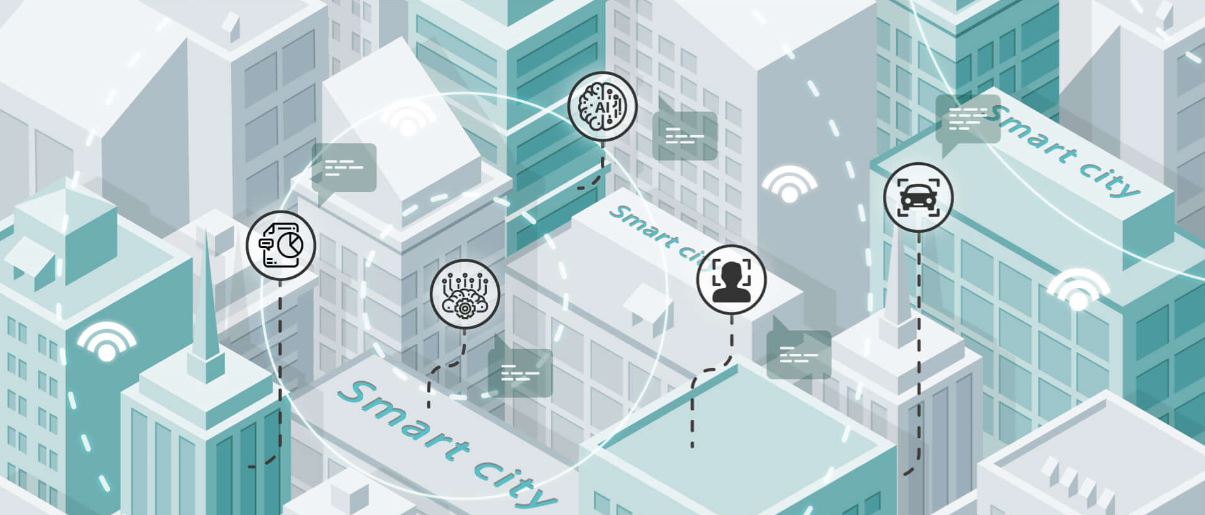 IEI TANK AIoT Developer Kit

Accelerate to The Future
AI, Artificial Intelligence, continues to be one of the recent hot topics in the technology after Cloud Computing, Big Data, IoT and Edge Computing. If information is regarded as raw data, then machine learning would be the processor and AI (artificial intelligence) would be the outcome. "Deep learning" is a revolution of machine learning that implements neural networks on a computer to perform complex calculations and present human-like judgment and behavior, which is the mainstream technology of AI.
IEI is heading to AI era with Intel by introducing IEI TANK AIoT Development Kit, which is configured for rapid path to market. With the 6th generation Intel® Core™ processor, the system allows for full-scale support of complex and parallel AI deep learning at Inference demand through CPU and GPU hardware acceleration. It also supports one PCIe by 16 or two PCIe by 8, which is backward compatible with PCIe by 4 and by 1. It is equipped with multiple inputs/outputs and PCI expandability for hardware accelerator cards. Different Intel AI hardware accelerator cards, such as IEI's Mustang-200 CPU AI accelerator card, can be used for different AI deep learning fields to significantly accelerate the inference performance of AI deep learning. It is a fanless system and is rated for a temperature range of -20⁰C to 60⁰C to support deployment in rugged environments.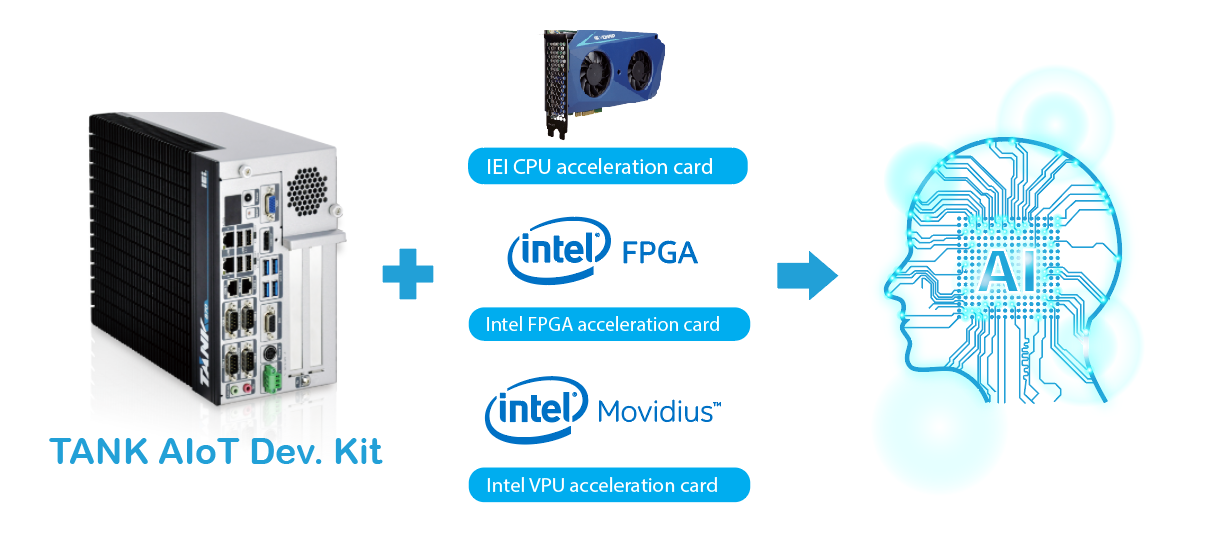 IEI TANK AIoT Development Kit is fully configured with the OpenVINO™ toolkit, a new SDK designed to help developers build high-performance computer vision applications and integrate deep learning inference. For flexibility, developers can go to production and optimize performance using Intel® System Studio tool suite, or prototype with the cloud-based Arduino Create IDE. 
IEI TANK AIoT Development Kit features rich I/O and dual PCIe by 16 slots with by 8 signal for AI accelerator card installation to enhance function and performance for various applications.
"IEI aims to be a pioneer in the field of AI." said Don Yu, IEI Project Management Dept. Director. "By adding the support of OpenVINO™ toolkit, the IEI solutions are capable for AI application development, and support customer to explore how AI and machine learning can provide them with advanced user experiences and greater business value."
IEI TANK AIoT Development Kit together with AI applications in healthcare and video analytic such as human detection and object recognition are being demonstrated at Meeting Room 201E of Taipei International Convention Center (TICC) in COMPUTEX TAIPEI 2018 to bring visitors a profound, in-depth experience.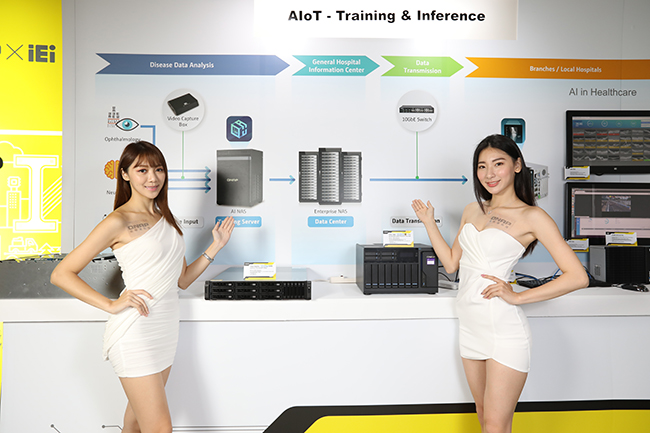 IEI breaks into the AI world
Copyright ©2018 IEI Integration Corp. All Rights Reserved. Design and specifications are subject to change without prior notice.